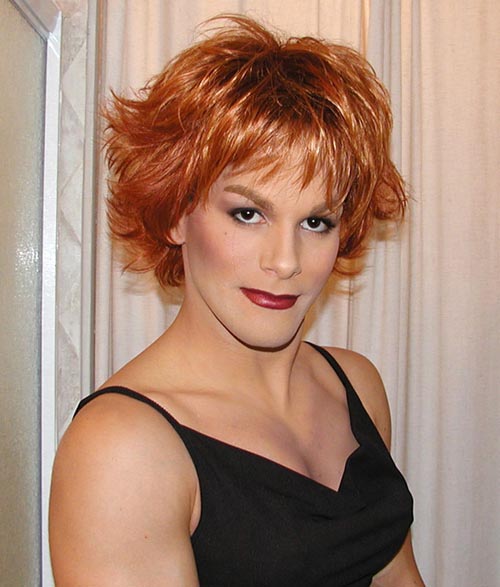 Awarded the title of ReflectionsCabaret Queen of Hearts 2003-2004 on February 16, 2003.
Drag daughter of DitaParlow. Her Debut performance was at the Family Parlow Xmas Drag Show in December 2002 and is eager to perform more. A rising star! After her reign, Mz. Kitten removed herself from the spotlight, and has not performed since.
---
AmberWayves writes: It was an honour to compete with her. Her performances at the Queen of Hearts Pageant were great. Mz. Kitten deserves the title.
SelenaDq writes: It's been a long road, but ohhh so worth it! Love ya!
August, 2004: I don't believe Mz. Kitten is doing drag anymore.