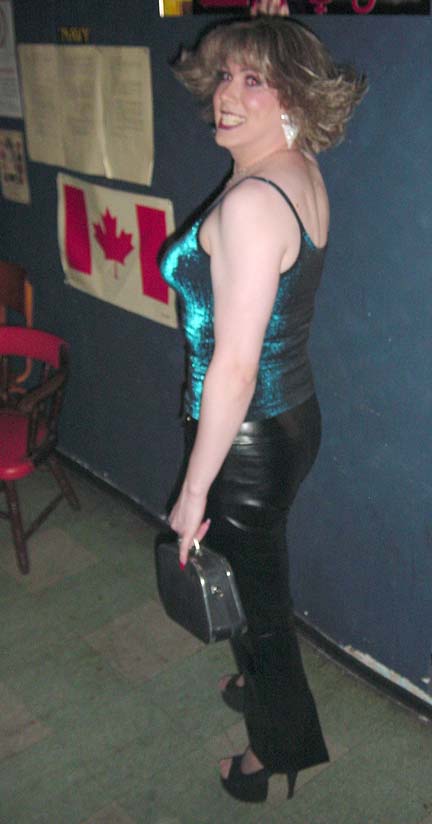 Sassy was a long time Halifax queen and was a candidate for many DragPageants as well as a candidate for Empress II of IsCans. In February, 2004, Sassy became the third QueenOfDiamonds before stepping down from the title as she was moving to Victoria, B.C.
BurlyKim?/MissKit? writes: I miss Sassy sssooooo much!! I haven't been able to see her in a long long time. She's a GREAT person!! with an amazing personality!!! Buh bye Sassy hope to see you soon!!! -Burly kim/Miss Kit
DivadDivine writes: Sassy, I have only known you for a very short time, and have to say you are a wonderful human being in or out of drag and I am happy to know you!! I will miss you when you leave, and please do keep in touch with me! Much Love gurl!! And thanks for coming over and doing me up in make-up and making me look as pretty as I did in Toronto! I miss you a great deal since you moved away hun! Come back for a visit anytime, you'll always have a place to stay.
SassyLasse writes: Hi all!!! Just a quick hello from Victoria to say that things are wonderful....I'm loving it out here, and making some new friends. I miss you all, and hopefully will be able to come visit at some point summer/2005...perhaps for pride?!!! Hello there Sassy _ natch I miss you hunny and hope all is well with you Remember the pageants we did together they were so much fun and I LUV you and miss you dearly hunny take care LUV Felicia Felicity