History
As of September, 2010 / September 2010, Bluenose Bears is defunkt.
---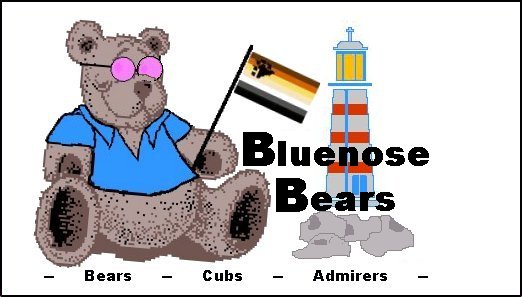 A club for big furry guys and the guys who like them.
Meetings and Events Schedule is in the planning stages!
We host a monthly dinner, usually on the third Fridayof the month. After dinner we usually end up at the a bar which is hosting our official Bear Night, or do some other activity. If you have a preferred restaurant you would like us to try, or activities you would like us to consider, email us. You don't have to be a member of the Bluenose Bears to attend. Contact BluenoseBears2008@yahoo.ca for more information and watch LocalEvents for our schedule. Bon Bear Appetit!
This is one of many SocialGroups.
Document the who's and when's of this. Resources: TerryParker & Ian "MyBear"