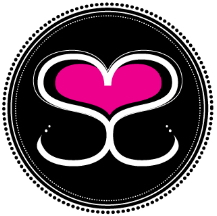 Who's On The Street Tonight?
Official webiste: http://www.steppingstonens.ca/
Prostitution is a way of life for many girls and women, boys and men in the Maritimes. The reasons for getting involved in prostitution vary. Many feel they have few options when they first begin and find it very difficult to go straight once they have worked the streets. Some come from abusive homes, some are runaways, all need money.
We don't preach and we don't try to save anyone. We do try to be there to offer friendship and support, to help make the streets a safer place, and to help those who decide to leave the streets do so.
We Offer
Outreach Services

Staff regularly covers the "stroll" districts of Halifax, making contact, offering a chance to talk, and responding to requests for practical help in a variety of ways. We're ready to answer questions about AIDS and other sexually transmitted diseases, to talk about current "hazards" on the streets, and to explain how to access services such as emergency shelter and food, child care, and literacy programs.

Resource Center

We are open from 11am to 4:00pm, Monday to Thursday. In a friendly and non-judgmental atmosphere, women, men, and youth who work on the streets talk about the challenges they are facing each day. We offer information brochures, books, coffee, and conversation.

Drop-in

Two nights a week our house is open for various recreational activities.

Emergency Re-Location Service

Secret, safe accommodation can be arranged quickly for anyone requiring urgent assistance in leaving the streets.
Phone: (902) 420-0103
Email: mailto:rene@stepping-stone.org
Web Page: under renovation
History
Stepping Stone was created in 1985 -- see below. In 2004, the exec director wrote: to the best of my knowledge, Stepping Stone always worked with men and women, though for many years we were only seeing women. In the last three years, the number of male program users we see has increased dramatically. Not all of these individuals are gay, but many of them are. As a result of the increase in male program users, we started doing a stroll on CitadelHill (in 2002, I believe), and we also do a male bad trick list for program users on the Hill. This would include any gay bashing that may be going on.
In Halifax during 1985, three young women were murdered. Each of these women worked as prostitutes on the streets of Halifax. All three had attempted, and failed, to exit from street life. In response to these murders, the City of Halifax established an Advisory Group on Prostitution and Related Issues in May of 1986 to examine the social complexities of prostitution. This group was composed of 19 member agencies, in conjunction with Halifax city Social Planning Department.
The Advisory Group researched the issue, reviewed existing services, identified any gaps in programs to women and youth on the streets, and examined alternative programs in other parts of Canada and the United States. Research conducted by the group indicated that traditional social services for women and youth were ill-equipped to deal with this segment of the population. One of the recommendations of the Advisory Group was that an outreach services be established specifically to meet their needs.
The advisory Group subsequently designed and organized a service that would meet the needs of women and youth on the street. The Elizabeth Fry Society, a national, non-profit organization providing services to women in conflict with the law, agreed to assume sponsorship of the project. The Stepping Stone Program became a project of the Elizabeth Fry Society and began operation as an outreach service in November of 1987.
In August 1989, the full responsibility for the Stepping Stone Program was transferred from the Elizabeth Fry Society to the Street Services for Women and Youth Association, an independent non-profit community based association registered in 1989 to manage the program.
November 2008: official website www.steppingstonens.ca brought up.
---
The page all about prostitution in Halifax is called SexForMoney.