Halifax Pride Parade Day

HalifaxPride 2022

Highlights here, closer to the event, and at halifaxpride.com/calendar

Noon to 4:30 p.m.

ECRSA Softball Games 🥎
Spectators are welcomed to watch the season's softball. Three games, each about 90 minutes. Be sure to check @TheECRSA on Instagram for any weather delays and the online schedule for any changes.
Location: J. Albert Walker Diamonds – Located just past Chebucto Heights school at 280 Cowie Hill Road in Halifax Note: location changes throughout season.
2 p.m.

Pride Parade in downtown Halifax
Note new time! Parade starts with a new route, map here.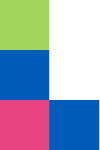 2 to 4:30 p.m.

Pride on the Plaza at Halifax Central Library, 5440 Spring Garden Road
Scouting out a spot to watch the Pride Parade? Come early to enjoy some giant games and regular-sized treats.
3:30pm

A Stroll Through Ocean Breeze
A stroll to show love and Pride. We are going back to our grass roots again and remembering that we march for equality.

4 p.m.

🏒 HFX Pride Cup 2023 at Centennial Arena, 27 Vimy Ave
QueerHockeyNovaScotia would like to welcome queer hockey players to participate in our first annual HFX Pride Cup July 21-23rd in Halifax, Nova Scotia. Registration opens on February 10th at 10 am AST.
Format: 6 teams (max 15 players & 2 goalies per team), round-robin format with Gold and Bronze Games, guaranteed four games.

5 p.m.

Sweet & Sour Tea Dance featuring Lemon
Are you ready to dance the afternoon away?
Join hosts Trinity Foxx & Brooke Rivers for the afterparty to the parade - The Sweet & Sour Tea Dance with guest Lemon from canada's Drag Race & UK vs. the World. Including Djs Joshua Reid & Liz Nasty and some talented dancers
Whats a tea dance? Tea dances were events organized on Sunday afternoons in the queer community, originating in New York in the 50s and 60s. now Popular in places like Fire Island, & Provincetown, these events bring community together to celebrate & dance the day away.
Our event will allow you to dance, enjoy local drag, GoGo? performers & Lemon.
4pm Meet and Greet, 5pm General Admission
Location: Garrison Brewing Company 1149 Marginal Road

8 p.m.

Life's a Drag! at Neptune Theatre, 1593 Argyle St
Life's a Drag is an all ages theatrical experience celebrating queer history, hosted by Anna Mona-Pia.
This show is going to include live singing, dancing and stories celebrating both queer art and history. This will be an educational experience for all ages and right in the midst of pride.
Tickets are general admission, $20.50 in advance.