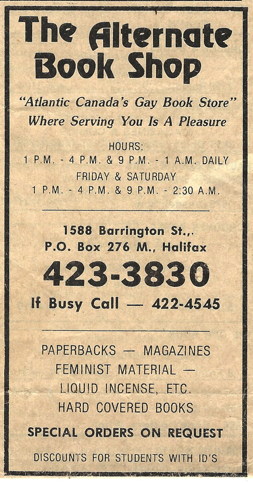 1981-1982 Yellow Pages Ad
TommyBurns opened the Alternate Book Shop in the GreenLantern building in 1975.
EmeraldGibson purchased the bookstore from TommyBurns under an agreement drawn up by DavidGray. He ran the bookstore, located in The Turret building, until he closed it because he was unable to find a suitable location in 1983.
The July, 1982 issue of MakingWaves has an ad for "The Alternate Book Shop" in The Turret space "where serving you is a pleasure"
Current & Back issues of Mandate, Playguy, & others
"Liquid Incense" (that is, Poppers): Hardware, Locker Room, Bang & Rush
He advertised in such magazine as the Body Politic and the telephone book in the yellow pages. EmeraldGibson's sister worked there among his partners at the times and friends who filled in to give him a break. He stocked recently released gay paperbacks and magazines that came directly from the publisher stateside.
The bookstore when EmeraldGibson owned it took on many different changes and paint jobs, he always said the chasnge brought in new business and customers becuase of it's location not being on the main street.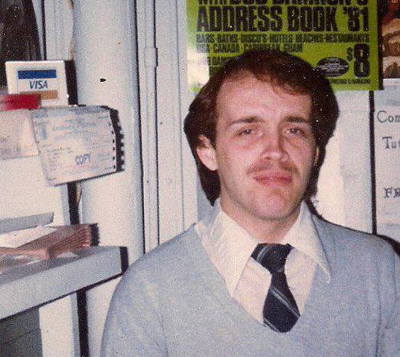 EmeraldGibson at the shop, ca. 1980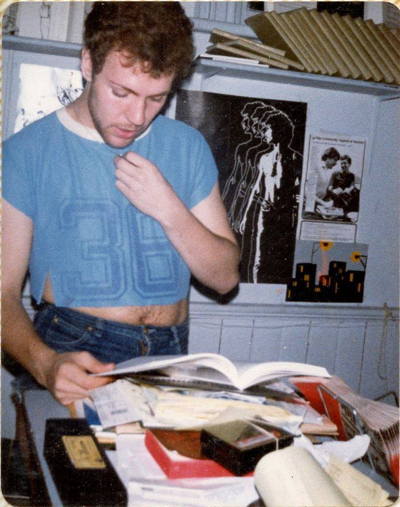 RandyKennedy at the shop, ca. 1980
This page is part of the HistoryProject.