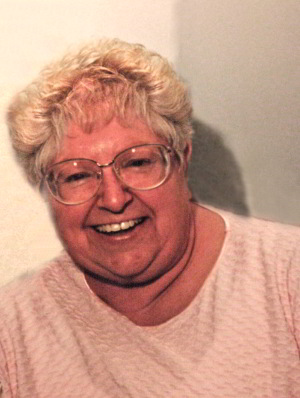 1994. Photo by AnitaMartinez
Reprinted without permission from The Chronicle Herald September 20, 2009
Jailed biker misses mother's funeral
By PATRICIA BROOKS ARENBURG Staff Reporter
A Hells Angels associate serving time for the murder of a man who once threatened his mother didn't get to go to her funeral. Paul Albert Wilson remained in a West Coast prison Wednesday while a funeral mass was held in Halifax for his mother, Beverley Wilson.
The 66-year-old mother and grandmother passed away on July 26, 2009 at a Halifax hospital, but her funeral service at St. Theresa's Roman Catholic Church was postponed until Wednesday. Const. Brian Palmeter, a Halifax Regional Police spokesman, said that there was no need for anyone to request police presence for security reasons at the church because "he's not coming home."
A spokesman for Correctional Service Canada in the Pacific region wouldn't say whether Mr. Wilson had requested an escorted temporary pass for the funeral, citing privacy regulations. Ms. Beverley Wilson was the owner and manager of ReflectionsCabaret.
The convicted drug dealer hid in a Caribbean jail under an assumed name after he was convicted on drug charges in Grenada. He was wanted in Nova Scotia on a series of drug charges at the time.
In 2000, Mr. Wilson was deported back to Canada after RCMP charged him in the deaths of William St. Clair Wendelborg and Robert MacFarlane.
Crown witness Orkan Arslan told police that Mr. MacFarlane had threatened Mr. Wilson's mother in August, 1996 after she banned him from the bar.
He came back with a gas can and threatened to burn the place down, damaged a coatroom and assaulted a waitress.
He was later charged with making threats, property damage and sexual assault, but the charges were dropped because the mother and son decided not to make an issue of the incident, The Chronicle Herald reported.
But Mr. MacFarlane had apparently threatened to break into Mr. Wilson's home when he wasn't home, tie up his wife and children and rob them, Mr. Arslan told police.
Anne Derrick, Mr. Wilson's lawyer, told the court that her client thought "eliminating Mr. MacFarlane was the only realistic option for protecting his family from serious harm or death." Mr. MacFarlane was gunned down in February, 1997 by two Hells Angels hit men in Lakeside Industrial Park.
Mr. Wendelborg's body was found in October, 1998 in woods in Harrietsfield, Halifax County. He had been badly beaten and died of a forced cocaine overdose at the hands of William (Billy) Marriott, who was acting on the orders of Mr. Wilson.
While awaiting trial, Mr. Marriott was found hanged in his cell. He died the same day MacFarlane hit man and Quebec biker Dany Kane was found dead in his garage of carbon monoxide poisoning. The other shooter, Aime Simard, turned informant and was later stabbed to death in prison.
Mr. Wilson received a life sentence for the murders and 12 years concurrent on 14 drug trafficking and proceeds of crime charges. He is eligible to apply for parole next year.
( pbrooks@herald.ca)
Related articles: ReflectionsHellsAngels