When ReflectionsCabaret opened and for some time after, people speculated that it was run by organized crime.
In 1997, the manager (and the article says, owner) at the time, Paul Albert Wilson, was accused of two Hell's Angel's killings:
Robert MacFarlane, manager of the Spy Shop in the Halifax Shopping Centre, was gunned down in February, 1997 and found dead behind a dumpster.
William St Clair Wendelborg died of a forced cocaine overdose after being badly beaten, in October, 1998. He was found in woods in Harrietsfield.
In October, 2000, RCMP charged Mr Wilson with two counts of first-degree murder; he was subsequently deported from Grenada where he was serving a three-year sentence on drug charges, to Nova Scotia. He had eluded police since June, 1999.
On April 7, 2004, Wilson, represented by Anne Derrick, after pleading guilty to the two murders, received a life sentence. He received a concurrent 12-year sentence after pleading guilty to 14 drug trafficking and proceeds-of-crime charges. He can apply for parole in 2008.
Three potential witnesses died during the trial:
William Marriott, 38, hanged himself in his jail cell in August, 2000 while awaiting trial for Wendelborg's death.
Dany Kane, biker-turned-informer and his male lover, Aime Simard, both from Quebec, were charged with killing MacFarlane. Kane died in his car of carbon monoxide poisoning also in August 2000. Police called the circumstances "curious."
Simard himself, after pleading guilty to second-degree murder of MacFarlane and later testifying against Kane, was stabbed to death in his prison cell in July 2003.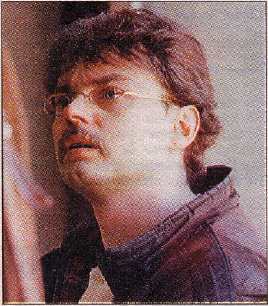 Dany Kane
Julian Sher's book The Road To Hell: How The Biker Gangs Are Conquering Canada, (reference below) co-authored by William Marsden, details the story of biker hit man-turned-informant Dany "Danny Boy" Kane. His story touches on Paul Albert Wilson's involvement in several murders and with the Hells Angels. Released in 2003, the book was pulled from Nova Scotia store shelves because the authors feared its contents would jeopardize Mr. Wilson's trial. Included in the book is a reproduction of a signed confession by Mr. Kane, dated March, 2000, that says Mr. Wilson paid him $25,000 for the contract hit on Mr. MacFarlane.
Articles
Books
Hell's Witness by Daniel Sanger, 304 pages, ISBN 0143015451 (alternate, search), 17 Apr 2005, Viking Canada, about Dany Kane,
The Road to Hell: How the Biker Gangs Are Conquering Canada - Julian Sher, William Marsden Vintage Canada, June 2004, ISBN 0676975992 (alternate, search) about this and other biker gangs in Halifax
Treacherous: How the RCMP Allowed A Hells Angel To Kill ISBN 0981240801 20 (alternate, search)2p, 2009, Coastal West Publishing, Vancouver, by Paul Joseph Derry about being a police informant.
---
Please note: the Herald article being discussed is covering incidents from 1997 when the Hells Angels were involved to some extent. No one is saying that this situation still exists, considering that ownership changed in 1998. What is being discussed was the history of the place and its owners/management at the time.
---
May 6 2004: Someone writes: If people want to know who is involved in the business, just go to the RJSC and search REFLECTIONS CABARET on the Registry of Joint Stock Companies list of registered businesses and the shareholders involved, which as of May 6, 2004 is: 3085902 NOVA SCOTIA LIMITED, PETER L. COULTHARD, Recognized Agent 200-56 PORTLAND STREET, DARTMOUTH NS B2Y 1H2, SUSAN SCHMID Director (& PRESIDENT/SECRETARY) 206 DONEGAL DRIVE, DARTMOUTH NS B2V 2N3.
---
This page is part of the HistoryProject.