History
2008 : Group founded (based entirely on their email address below)
September, 2010 : Bluenose Bears is defunct.
---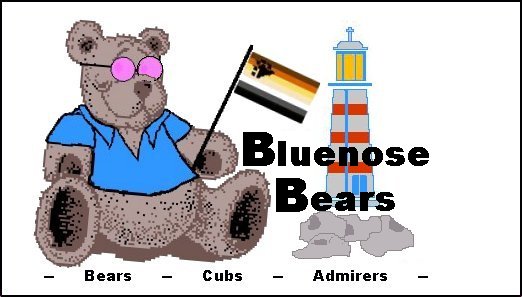 A club for big furry guys and the guys who like them.
Group hosted a monthly dinner, usually on the third Friday of the month. After dinner group usually ended up at a bar which hosted the official Bear Night, or do some other activity.
Participants were encouraged to contribute ideas for restaurants and activities. Non-members were welcome to attend.
Contact Info
Maintained an email address (BluenoseBears2008@yahoo.ca) during years group was active.
---
This was one of many SocialGroups.
Document the who's and when's of this. Resources: TerryParker & Ian "MyBear"