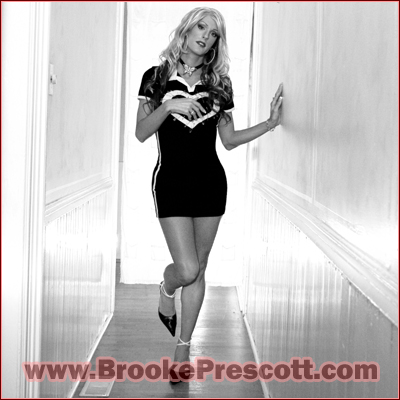 From her website
December 2005: Now residing in Toronto, Brooke reigned as MzReflections 2002-2003. To find out more about Brooke, visit her website at http://www.BrookePrescott.com
I LUV Brooke! She's an amazing person...so funny, sweet and talented! I luv ya hun!!! -Kim
AmandaBenzova : Girl I know we've had our times, im sure we could have scratched each others eyes out. But as we all know the ones that are always the most viscious,are the ones who want to be where you are, and do what you do. Trhough everything just know that I respesct you for going outside the "the box", and doing things with drag no one else would ever dream to do. Im looking forward to seeing what you do next that'll make talk! We both know how easy it is! xo :)
A stunning performer!
AnnieCockaDoo?: Hey Hooker !!....well girl were famous for our past relationship of fueding Diva's..now that we came to out senses i know your a BITCH just like me..WOOHOO..love it...Great doing the Duet with ya at the Synergy Defined show,....Who knows...maybe another one...Keep it up
DEBBIE DUKE DIAMOND writes: I MISS MY CO-HOST IN CRIME! LOL! take care brooke and no matter what they say,.....you are BEAUTIFUL! :)
AmberWayves writes: Brooke will be missed. I also will miss her alot. Brooke keep in touch please. Take Care Gurl!
LadySchapeau writes: Bye Brooke, thank's for giving me something to look up to (besides Ma of course!!!) :) I'll miss you :) This page is part of the DragQueens collection.