Hello ANCH, this is your mother, March aka Goodness!...i'm here at work, so u know goddamn well im BORED if im typin shit on this...anyway, just wanted to say yer the Hottest , most talented piece of meat to walk the grounds of Gay Halifax...Love.... Yer mudder March...YAAAAAAP!
Annie Cockadoo: TROY U FORGOT FAT!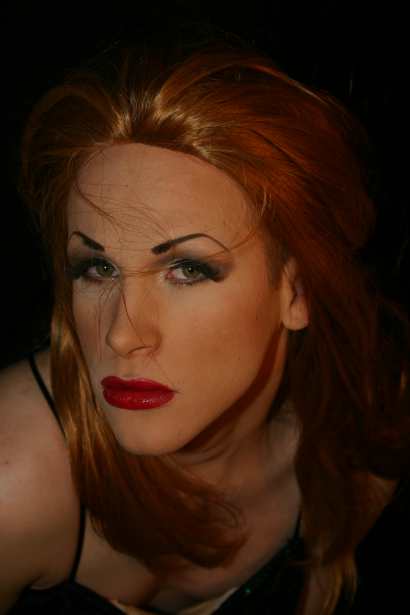 2005
-=-=-=-=-=-=** upDate**=-=-=-=-=-=-=- SORRY TO ANNOUNCE..DUE TO THE NASTY ASS FLU THATS BEEN GOING AROUND I HAVE MISS 3 DAYS OF WORK AND I CANT MISS ANYMORE, THEREFORE IM BACKING OUT OF THE GRAMMYS THIS YEAR AT REFELCTIONS CABARET..BUT BE PREPARED I WILL BE DOING STUPID GIRLS @ the swine were ill be doing someones make as well..-=-=-=--=-=-==
---
July 2004
MzNrg 2003/2004, 2003 Deputy PrideAmbassador, Prom Queen at 2003 Queer Prom, 1st Runner Up In DragIdolAtlantic 2003, 1st Runner Up to MzGayHalifax 2004/2005, 1 st runner up for ms refs 2005
Annie is also the new co-host with AnitaMann for Halifax Idol, every Wednesday at ClubNrg .
Known as Halifax's best Mariah along with Brooke Prescott, and Pink impersonastion - because she so slutty!
n8n: I love ya ang. You know i'll always be yer biggest fan.
MadalynnAndrews says: Annie can and will forever be heard around the world!
Drag daughter to RhodaDq.
AnitaMann writes: Ang, I love ya to death and will always look up to you. I consider you (amongst many others) the best drag queen this city has seen. I am proud to take your last name, and want to thank you for co-hosting with me for Drag Idol Saint John, it'll be a blast...yaaaap!
RhodaDq writes: Best PINK, after Rhoda you mean... Love ya..xoxo
RougeFatale writes: O MG its arnie cockinpoo. i love ya sis, and i will always share my ham with you... but not my peanut butter cups i love you poodle
LillyPatterson writes: who doesnt love annie cockadoo!!,,my experiences in drag and out on the town would not have been the same without you!!!
BURRRRRRRRRRR!!!!!!!!!!!
---
 :D<==== rouge fatale smile
---
Annie cockadoo can be found in roxbury's trunk getting a drive to macdonalds where she fights the evil forces drunken hunger. with her best friend Rouge fatale they will right wrongs and triumph over bad makeup... and come home with none on.
---
oh my god your fucking awesome..me and my sister thought ur make up is flawless..book us in..we want colors...see u soon...LOVE 2 str8 fans Love your pic annie.
---
The laughs, the tears form the laughs, most grand!! You are a hoot and fun to be around! We have to kill that rat in your head!! Your Imperial Husband - JeffMacPherson (Reign V)
---
MARGE! MARGE URINE. THIS IS LANDA LAKES! WE ARE THE SPREADABLES!
Annie!!!!!!!!!i want you to flush out my pipes!!!!!!HA, LILLY HERE.,,,,,IN THE WORDS OF BLANCH DEVERAUX....IM THE SLUT,,,,i luv ya,,,,never change bitch!!!!!
that superhot cute guy you and rhoda hang out with ,,,,Id love to see his performance,,,,,
RougeFatale: "what happens in cape breton stays in cape breton" loves room 412 where the playas dwell, loves it, loved the capri club, loved bonding til 8 30 in the morning. love you most of all, my best friend, my fav. my heart... next to ur dad...lol loves you beyond... rouge
eat something....and Cover up your scar...its gross girl..honestly? u think thats hot??? Take a shit and get rid of some snot points you moron,m you are pathetic and that scar what the fuck is that all about??? get rid of it, what you have cancer?? are you Dyna Cancer HAHAHA idiot. rougefatale: do you hear ducks?
ROUGE! WERE YOU DRINKIN' IN THE BACKSEAT OF MY CAR? ROUGE?!
NatasshaNlott writes: Trang, Trangelica, Tran of Green Panties, The Tranny Trantula - you are most comical as always. Loved your Npersonation last night girl, especially the stomping on the wig. Very hot. Love Stash
Congratulations on Mz Reflections 2005-2006!! , Landa: DAHLING! you were marvolous tonight as anne murray, i do wish you would have done snowbird though... see you at the cougarcabana! loves and kisses, landa o lakes A friend- you are the best
MEWOoo MEWoooo Mewoo...........
JuicyFruit: couldnt stay away could ya? Have fun with Halifax Idol
DawnDavenport writes: I have to shit
LadySchapeau writes: Grand performer. I will always help you to the bathroom, Annie :)
Most Fucking QUILT... from QUILTVILLE .... Trampin' Trel
AmberWayvesDiamond writes: OK, Let me say this to you and all those ignorant bitches out there. Who gives you the right to make fun of fat people and/or peope who are over weight? What makes you so special that you have the right to do such a thing? Look at yourself before making fun of other people, because I can say this, you are so special prize other than how you bend over for all those men. Watch yourself Annie, because I am not done with you at all