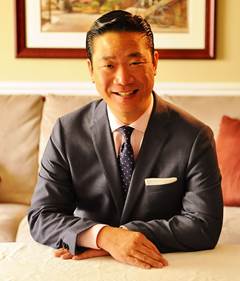 Charles (or Chuck) is a local comedian who has been largely successful. I've seen him do some really funny comedy/dance acts at Grab That Dough and he performed in the 2003 and 2004 Pride comedy nights.
Charles is a radio broadcaster in the HRM for two separate networks including: SEASIDE FM 105.9 in Eastern Passage and CKDU 88.1FM in Halifax, and various syndicated programs. He has been a radio broadcaster since April 1988.
Since May, 2007, Charles has been working at the Faculty of Medicine at DalhousieUniversity as a Programs Administrator for Visa/International Medical Graduates in Postgraduate Medical Education. He is the Chief Invigilator for the Nova Scotia Branch of the Royal College of Physicians and Surgeons of Canada.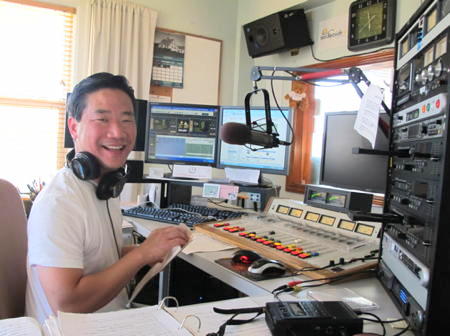 He serves on various boards including Chair of CKDU, Vice Chair of DaPoPoTheatre?, the Halifax Jazz Festival, Music in Medicine for the Dalhousie Humanities program, and the Toronto Transit Commission Historical Society.
In his spare time, Charles volunteers in Recreation Therapy performing music for veterans with Dementia and Alzheimer's at the QEII Health Sciences Centre. He also occasionally delves into acting in various commercials and advertising.
Charles is an avid film and television archivist with a library of some 22,000 pieces of media, contributing to publications about Frank Sinatra, Jerry Lewis, Johnny Carson and Hollywood.
In February, 2005, Charles was the Events and Promotions Manager at ClubNrg / EvolutionCabaret.
In January, 2007, Chuck was Project Coordinator for NSRAP. KevinKindred writes: For the past five years Charles has been involved with various aspects in the Rainbow Community in Halifax. He was the former Events Manager for Club NRG/ Evolution in which he coordinated the application for their cabaret license with the Alcohol and Gaming Authority and the Nova Scotia Utility and Review Board. Charles Hsuen has also performed and emceed for countless of Rainbow Organizations including HalifaxPride, [[ISCANS, MannaForHealth, the FamilyPrideCampingAssociation, and the AidsCoalition of Nova Scotia.
In the next few months, Charles plans to work closely with various LGBT groups in Nova Scotia to promote awareness, events, and unify the community with NSRAP's initiatives.
NSRAP has been working since 1995 throughout Nova Scotia as a voice for the Rainbow Community. It has grown over the years and relies on interested volunteers and active members who identify and bring relevant issues to the Board for action. We have developed strong links with many government departments and non-governmental organizations, especially in the areas of education, human rights, policing, legal/political affairs, health care, faith & religion, and community development.