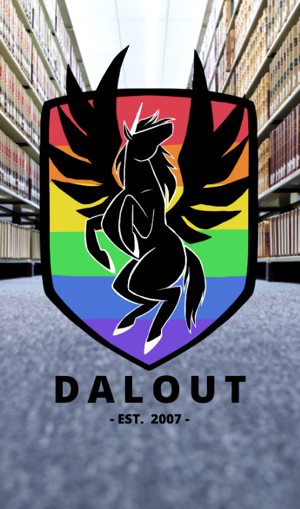 DalOUT, the LGBTQ Society of Dalhousie University is a social, educational, support and action group for LGBTQ university students and, in general, any resident of the Halifax Regional Municipality. The group, although centered at Dalhousie University, is welcoming to everyone.
We hold events ranging from BBQs, movies, socials, and bake sales to discussions, theme parties and guest lectures. We also hold office hours every weekday for people who have questions or would just like to come and talk. We are located in room 321 in the Dalhousie University Student Union Building, and the hours are posted on our Facebook page: http://www.facebook.com/dalout
For more information and for contact information, please see our website (above). We update this regularly with news and events.
OwenRoss? writes, Check out DalOUT Truro! It's a queer student group I founded back in 2013 that is still active and always looking for students to get involved at the AC.
OFFICIAL WEBSITE: http://www.dalout.ca
History
2003-2004

2004-2005

2005-2006

2006-2007

2007-2008

September, 2008

October, 2009

November, 2010

December, 2011

March 18, 2016
This is one of many StudentGroups.