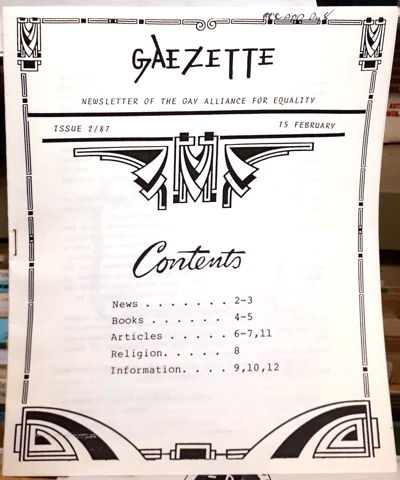 Published ca. 1983 to February, 1995, when it was renamed WayvesMagazine.
Back issues are available on line in bits and pieces in the "Back Issues" section of http://wayves.ca/
Several people including DanielMacKay have the whole run at hand and can scan a particular article without too much work.
There is a complete run in the NovaScotiaArchives.
list the people involved, and when;
put a few covers here; and
create an index of people and topics for the magazine.
One of many lgbt PrintMedia.