Wayves is the voice of Atlantic Canadian gay, lesbian, transgendered & queer people and their friends including GayWriters.
Formerly a print magazine, in December, 2012, Wayves switched to on line only.
Site: http://wayves.ca/
Wayves is a volunteer collective created by readers like you, so if you think there should be something in Wayves, write it up and send it! Wayves is always looking for queer-related news, reviews, and events, and especially photos. If you're not sure, email and ask -- we don't bite!
This encyclopedia contains the Nova Scotia portion of the Wayves' GroupsAndServices database.
This page is part of the HistoryProject and PrintMedia.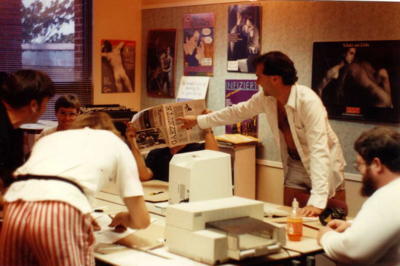 Layout Party - 1992-09. DanielMacKay (standing) & ColinPye (R)
History
ca. 1983

February, 1995

1999

September, 2004

November, 2007

November 11, 2008

2009

July 11, 2009

January, 2010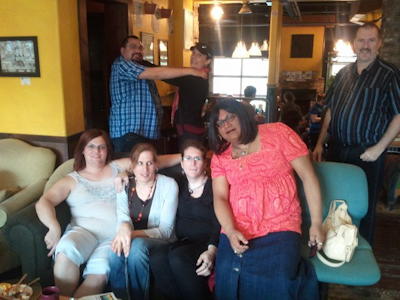 2011-05-21
April, 2012

Editor RaymondTaavel murdered

May 11, 2012

Put the magazine on line in Drupal 7

December, 2012

Last print edition

August 3, 2016

Long time ad sales rep JimBain passes away after a long illness.

March 13, 2023

Upgraded from Drupal 7 to Drupal 10, keeping all 500 articles with their original names and formatting and ad placement, with a total ten minute outage. Dan writes From The Publisher 1 and From The Publisher 2
Other Media Mentions
December 16, 2007

RosemaryPorter mentions Wayves in a fullpage article about her in the ChronicleHerald, written by MarkBolton?.
---
This page is part of the PrintMedia collection.