Jerry States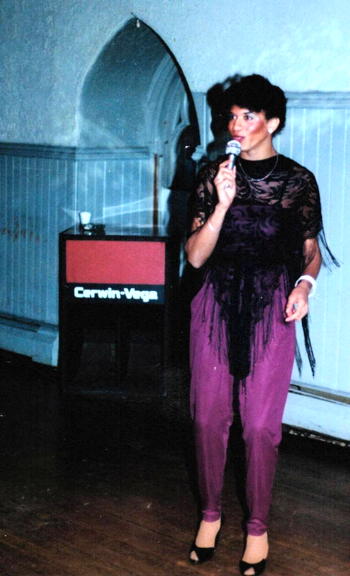 February 3, 1961 - February 19, 1993
Jerry B States was born in Windsor, NS on February 3, 1961 and later moved to Halifax with his family. At that point "Marchand" was born and he Peenee and Travis formed Nunya and Her Business. He also did solo drag where he would sing in his voice to natalie cole and melba Moore.
He left Halifax to move to Toronto where he continued to do his performances and was well received. Jerry worked at The Printing Shop until he took a job at Barberians Steakhouse in the kitchen. He got me a job there in 1985, and as of 2020, I am still working there, and some of the staff continue to speak of Jerry and how he opened their mind to drag.
Jerry worked until he got sick with HIV in 1991, and at the time there was little hope of a cure or treatment. Family and friends said our last goodbyes to him on February 19, 1993. He is and will always be remembered for being a good friend, brother, and uncle, and he was the love of my life.
---
RandyKennedy writes: Jerry States, "Marchand" was part of the group Nunya and Her Business and was first runner up in the First Miss Gay Halifax pageant, 1981 - 1983. The only one left of Nuna is Peenee. Travis, Jerry, Tommy (Prince) and Sammy (Tommys lover) are all passed.