Jim Barnaby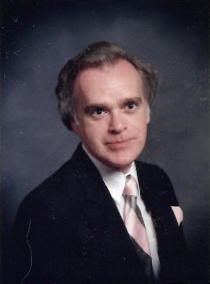 Undated
September 22, 1944 - October 8, 2009
Jim Barnaby was born September 22, 1944 and grew up in Halifax's south end with four sisters. Jim worked as a Catholic Brother in the United States for several years in the 1970s, then left the Catholic Church and returned to Halifax.
He worked for 20 years for the grain elevators, first as a clerk and later as a personal assistant to the general manager.
Jim's interest in religion persevered, however, and he was an active member of Sparrow, a gay and lesbian Christian support group. Described by friend NormanMoulton? as a highly intelligent and petite man, meticulous about his appearance, Jim's hobbies were thrift store and antique shopping, ballroom dancing, genealogy, and sewing costumes for his friends.
His interest in genealogy and his own English and Irish heritage led him to volunteer for the Nova Scotia Archives.
He did extensive other volunteer work throughout his life, including doing support work for the GayLine, assisting students at the School for the Blind, cuddling babies at the IWK Hospital, visiting and advising people waiting for a heart transplant, and visiting HIV/AIDS patients in their homes.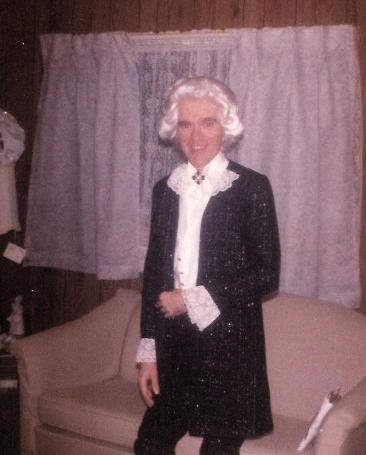 Hallowe'en 1990
Jim had a heart transplant himself after suffering a number of heart attacks, the first of which occurred on the dance floor at Rumours on Granville Street. There's a chapter about this in ScottMacNeil's story cycle, Reflections In A Mirror Ball -- scroll down to And A Heart Attack.
Eighteen years after his heart transplant, on October 9, 2009, Jim died of a stroke.
---
On May 18, 2021, NormanMoulton? talked to Dan about Jim. That audio is here -- 33 minutes, mp3. It was transcribed by HistoryProject volunteer AmandaStevens?.
This page is in the CategoryPerson and somewhat, OralHistoryCategory.