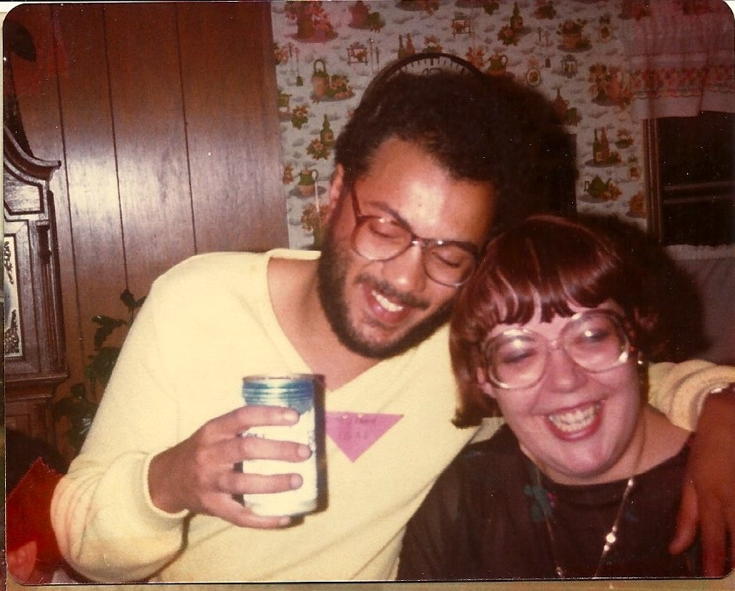 LorneIzzard & JoanieBillard. This photo appears on page 113 of BeforeTheParade where it's marked "JimDeYoung collection."
EmeraldGibson writes: The picture was taken in Maine at a regional conference. JohnHurlbert, myself, Lorne and PatrickMurphy? all went for two nights. On the first night there was a party at the trailer Patrick and I were staying in along with a guy the nickname Twetty staying in the washroom offering everyone his services hence the line up to get in.
This photo appears on page 133 of BeforeTheParade.