Menz Pale Ale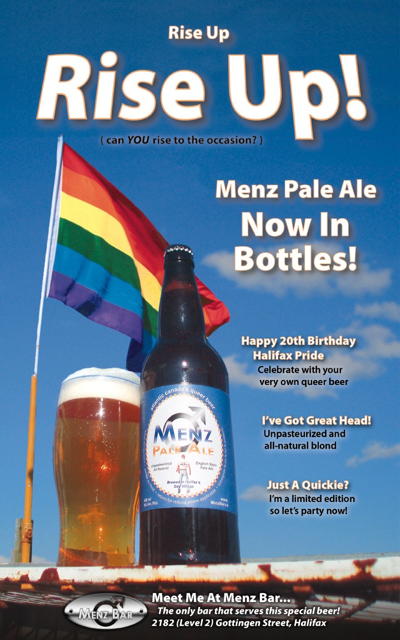 Introducing Atlantic Canada's Only Queer Beer!
MenzPaleAle launched on December 31, 2005 at MenzBar. A product of Propeller Brewery (located right in Halifax's gay village), this ale is available exclusively at MenzBar. Currently available in draught only; bottles will be available in March.
The graphic design for the beer bottle and poster was by ChrisAucoin.
RandallPerry writes: The ale is quite good. It's a little on the red side for a pale, but all it might need is an adjustment to the recipe. It reminds me of "Island Red Amber," a microbrew produced by the Gahan House in Charlottetown, P.E.I.