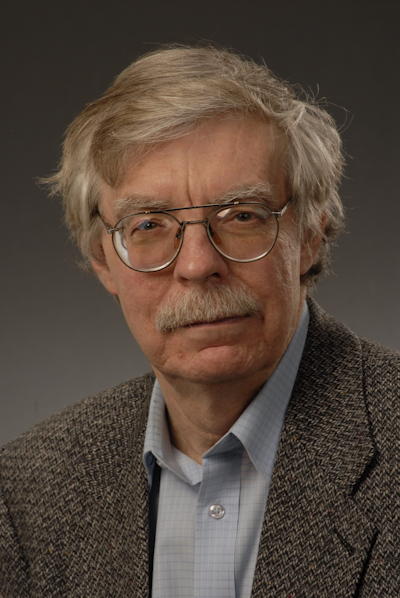 ca. 2010
Nils Clausson
Nils writes: I lived in Halifax from 1971 to 1976 (while a Ph.D. student at Dalhousie). I fondly remember the GaeGala, TommyBurns (its first chairperson), and TheeKlub in the GreenLantern Bldg.
I lived in Halifax from 1971 to 1976 while a grad student at Dal. I moved to Kingston in May, 1976 to take up a position at Queen's University. From 1984 to 2014 I taught at the University of Regina, until I retired and I am now a professor emeritus.
In 2001 I received the Pride Award for my work in gay rights and AIDS (I was one of the founding members of AIDS Regina in 1985 and also served on the Regina Pride Committee for many years.
I am no longer active in the gay community and am devoting most of my time to writing. Last year my book on Arthur Conan Doyle was published in the UK by Cambridge Scholars Press and I am now working on a book on the novels of Benjamin Disraeli, on whom I wrote my dissertation at Dal.
If there are any others still in Halifax from those heady post-Stonewall years, please give them my fondest regards. I have many fond memories of Halifax from those years. My brother and his wife retired to New Brunswick a year ago (from Vancouver); if I visit them I hope to make a trip to Halifax.
If any other gay/lesbian Haligonians from that era (now sepia coloured in my memory) remember me, please email me at Nils.Clausson@uregina.ca. I would love to hear from you!
I have taught in the English Dept. at the Univ. of Regina since 1984.
---
JohnMarr writes: Oh my! Can I do justice to the talents, brain power, humour and respect owed to Nils Clausson? After a BA and an MA from Simon Fraser (I believe) Nils did his Ph.D. at DalhousieUniversity. He is a playwright, a poet, a many times published writer, an enthusiast for Benjamin Disraeli and an avid champion of gay rights and the rights of other minorities. Nils was a very active member of GaeGala and appeared at many open forums, on radio talk shows, on television programs locally (then nationally) presented briefs to the Human Rights Commission, City Hall, and to the Provincial Legislature during his stint in Halifax. He left town to continue his studies after being awarded extensive scholarship recognition. He has been an Engish Instructor at the University of Regina, writes for a bi-weekly literary publication, is an award winning playwright (Tess & The Boys) a published poet and was a leader of the Regina gay commumity in its battles against city proclamations that discriminated against the gay community -- and I am sure he still has that raucous laugh that was so infectious!