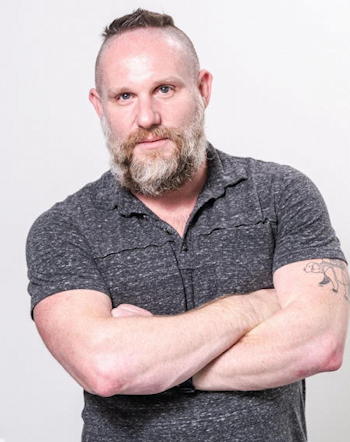 B. 1978
Married to Shawn Wood.
Currently employed at Addiction Prevention & Treatment Services as a Clinical Therapist.
Employment/Volunteer
2005-2006

Coordinator of Support Services of the YouthProject.

2006

Halifax Pride Co-Chair

2006

Producer for queer drag musical, "I Love You, You're Perfect, Now Change!"

2007

Volunteer for Halifax Pride

2007

Joined the Board of Directors of the YouthProject

2007

Helped form the volunteer group - OUT! Alive - an awareness committee on Addictions in the Rainbow community and continues to Chair the group.

2007

Became the first Dalhousie Peer Ally - Employed to provide support to students at Dalhousie in the Rainbow community.

2008

Present OUT! Alive Chairperson

2008 - 2009

Member at Large for Halifax Pride

2008 - 2009

Returned to Dalhousie as the Peer Ally ; 2010 ; Present Chairperson of the YouthProject Board of Directors

February 13, 2023

Now as the Program Leader of the Provincial Operations Stress Injury Clinic for RCMP, Veterans an active military members who suffer from PTSD. Additionally, I will provincially manage the driving while impaired program.