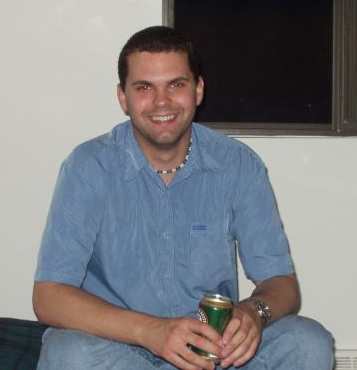 Halifax, July 2004 Ryan Power Mr. International Drag Community I
Ryan Power was born October 22, 1980 on the Eastern Shore of Nova Scotia. He moved to Halifax in 1999 to attend university where he graduated with a BA in Criminology.
Ryan first appeared on the stage at the IsCans 2004 In-Town Show during coronation week, with RoxburyInn.
He is a sweetheart, really cute, and is becoming more involved with the community.
Ryan has no troubles lending a helping hand (or ear) to anyone in need of a good listener or friend. He values friendships and does not let them slip away easily.
Although a sweetheart, he is taken fellas to the wonderful Harold Anstey!
Find more pics of Ryan here - http://public.fotki.com/ryanpower/
Oct. 29: You were awesome at Reflections for the IsCans Show.
RoxburyInn writes: Thanks for all your help at the MzNrg pageant last night. I couldn't have done it without you. Sorry you never made it to the stage. You'll get there again soon.
Hey sexy boy.. I's miss ya
Love Starr69 come see me in BC