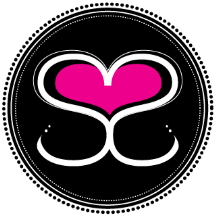 Who's On The Street Tonight?
About
Stepping Stone is the only non-profit organization in the Maritimes that supports women, men, and transgender persons currently and formerly involved in the sex trade by contributing to their health, safety and well-being. We work from a harm reduction policy and support individuals from all ethnic backgrounds and socio-economic status.
Contact Information
Phone: (902) 420-0103
Official website: http://www.steppingstonens.ca
History
Stepping Stone was created in 1985 -- see below. In 2004, the exec director wrote: to the best of my knowledge, Stepping Stone always worked with men and women, though for many years we were only seeing women. In the last three years, the number of male program users we see has increased dramatically. Not all of these individuals are gay, but many of them are. As a result of the increase in male program users, we started doing a stroll on CitadelHill (in 2002, I believe), and we also do a male bad trick list for program users on the Hill. This would include any gay bashing that may be going on.
In Halifax during 1985, three young women were murdered. Each of these women worked as prostitutes on the streets of Halifax. All three had attempted, and failed, to exit from street life. In response to these murders, the City of Halifax established an Advisory Group on Prostitution and Related Issues in May of 1986 to examine the social complexities of prostitution. This group was composed of 19 member agencies, in conjunction with Halifax city Social Planning Department.
The Advisory Group researched the issue, reviewed existing services, identified any gaps in programs to women and youth on the streets, and examined alternative programs in other parts of Canada and the United States. Research conducted by the group indicated that traditional social services for women and youth were ill-equipped to deal with this segment of the population. One of the recommendations of the Advisory Group was that an outreach services be established specifically to meet their needs.
The advisory Group subsequently designed and organized a service that would meet the needs of women and youth on the street. The Elizabeth Fry Society, a national, non-profit organization providing services to women in conflict with the law, agreed to assume sponsorship of the project. The Stepping Stone Program became a project of the Elizabeth Fry Society and began operation as an outreach service in November of 1987.
In August, 1989, the full responsibility for the Stepping Stone Program was transferred from the Elizabeth Fry Society to the Street Services for Women and Youth Association, an independent non-profit community based association registered in 1989 to manage the program.
November, 2008: official website www.steppingstonens.ca brought up.
October 18, 2022 : Official announcement: 9 Ferguson Rd & 260 Wyse Rd will close, they are moving to 32 Primrose Street, Dartmouth.
---
This page is in the SexForMoney category