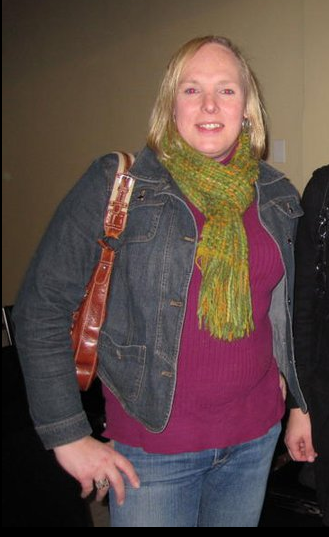 November 2010
Tanya Bloomfield moved to Nova Scotia in October, 2006 to be with her then partner and also transition. After spending the first year living in rural Chester, she got bored and decided to push herself by integrating into the queer community in neighbouring Halifax.
In January, 2008 she first contacted the Halifax Pride Committee and after some initial meetings was welcomed on the Board in March of that year. Over the next three years Tanya increased the sponsorship revenue of Halifax Pride and in December, 2010 Tanya was elected as one of the Co-Chairs.
Tanya became more famous though for doing barefoot running, and was featured in the Globe and Mail for running in the Blue Nose Halifax Marathon in May, 2010, where she raised over $3000 for the Manna for Health Food Program run by Safe Harbour Metropolitian Community Church.
She was also:
A volunteer facilitator at the Youth Project in Halifax co-facilitating a youth support group.
Founder of "It Gets Better" in Nova Scotia
Campaigned in support of Bill C-389 a bill giving specific human rights protections for the transgender community.
A Chester Chamber of Commerce Board Director.
Community Identified Director of Saint Marys University Women's Centre
Tanya has recieved honors and awards from:
Sadly during Tanya's time in Canada, her relationship with her partner broke down and so did her immigration application.
In March, 2010 she was told by Citizenship Immigration Canada that they were issuing a voluntary departure order forcing her to give up her well established life in Canada. During this time she had recieved letters from CIC clearly showing a lack of respect and transphobia. "Finally I discovered that I had been classed as a terrorist by CIC as they thought it was me who planted the IRA bombs at our family home in 1988 of which I was in fact a victim in the bombing."
CIC had created insurmountable hurdles, and so in July, 2010 she had no choice but to apply as a refugee in order to stay in Canada and continue to fight for legal landed status. In February, 2011 she decided enough was enough and decided to return back to the UK on March 31, 2011 though not Northern Ireland.