Thom Fitzgerald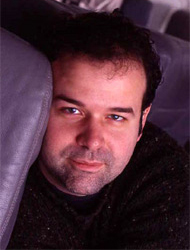 Local gay filmmaker.
Thom Fitzgerald was born in New Rochelle and grew up in New York City. He studied at the Cooper Union for the Advancement of Science and Art but after he graduated with a BFA in performance and film, he moved to Nova Scotia in 1988.
Why Nova Scotia? Thom had spent one term as an exchange student at the Nova Scotia College of Art and Design. His debut feature, The Hanging Garden, was released to immediate and widespread acclaim. It was voted most popular film at the Toronto International Film Festival, the Atlantic Film Festival, the Vancouver International Film Festival and the Mar del Plata Film Festival in Argentina. In addition, the film won four 1997 Genie Awards from the Academy of Canadian Cinema and Television. Thom was also given the prestigious Claude Jutra Award which is given for Best Direction of a First Feature.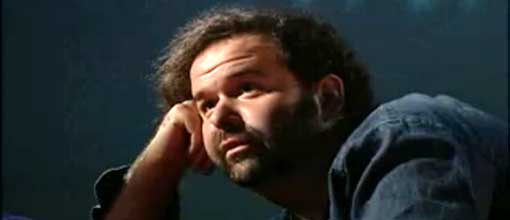 Filmography:
The Hanging Garden (1997) his first feature film, made on a budget of $1.5 million. The tale of a gay man who returns to his childhood Cape Breton home after ten years.
Beefcake (1999) filmed partly in Halifax, about muscle men's magazines of the 1950s and how they were primarily being purchased by gay men.
Wolf Girl (2001) TV Movie starring Tim Curry and Leslie Ann Warren.
The Wild Dogs (2002)
Blood Moon (2002)
The Event (2003), the story of friends and family caring for a 30-something Jewish gay man diagnosed with AIDS, and the multiple emotions and allegiances evoked by his assisted suicide. With WalterBorden.
3 Needles (2004), three intertwined stories about AIDS
Teller I Love 'Er
Movie Of The Week debuted & won "Most Promising Filmmaker", "Best Editing, "Best Special Effects" at the Atlantic Film Festival September, 1990 (but possibly 89 or 91).
Cloudburst
Growing Op
Nonsense Revolution
Sex & Violence
Forgive Me
1991

Helped organize a Film Festival

August 10, 2006

Nominated for Best Director by the Directors Guild for 3 Needles. Had already won Excellence In Directing for it at the Atlantic Film Festival.

2010

Founded PlutoniumPlayhouse

May, 2022

Teo Ferguson nominated for a Screen Nova Scotia Groundbreaking Performance award in Cam Boy TV Series
---
This CategoryPerson page NeedsContent.