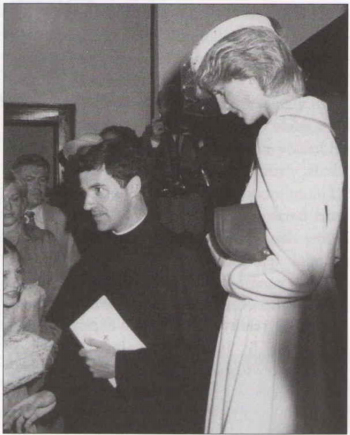 With Princess Diana during the 1983 Royals' visit.
Anglican minister of St. George's round church and one of the founders of Sparrow.
Bob is mentioned in this documentation of the restoration of St George's: "In 1980, the Reverend Bob Petite was appointed either to close the parish or to find a way of saving it." and appears many times in the index of Miracle on Brunswick Street: The Story of St. George's Round Church & the Little Dutch Church.
As of July, 2004, he is alive and well and living in Chicago...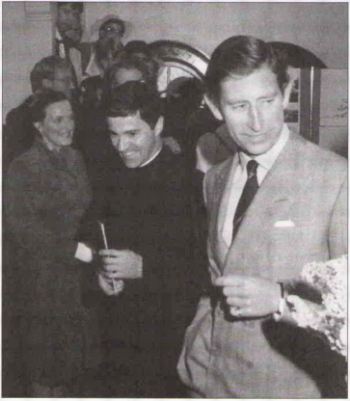 ... and Prince Charles.
Photos reproduced without permission from Miracle on Brunswick Street.
This page is part of HistoryProject and NeedsBio