This page contains a timeline of events related to the murder of two men, 44 year old MichaelPaulKnott of Timberlea, and 45 year old TrevorCharlesBrewster in Halifax in May, 2007. GlenDouglasRace, 26 years old at the time, was charged with the murders.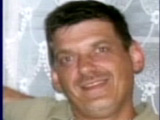 Knott
May 1, 2007

Knott last seen dropping off a family member at Bayers Lake Business Park. Reported missing the next day.

May 5, 2007

ATV rider finds Knott's body on a path near Mill Cove, on St Margaret's Bay.

May 7, 2007

Knott's car was found more than 60 kilometres away, on a trail off the Old Guysborough Road behind Halifax Stanfield International Airport. Forensics investigators begin combing through the car.
Also that day, Brewster left work at the Halifax Young St. Steak & Stein at 10:20pm after calling a good friend to say he'd see her in a half hour for a beer and to catch up on a couple TV shows she'd taped for him. He never showed up.

May 8, 2007

His car, a black two-door 2004 Honda Civic, with a rainbow-striped teddy bear above the tail light, and licence plate DYS 031, is seen rolling through a Yield sign in Cole Harbour in the early morning hours. Police noted the plate number but the car wasn't stopped, so there was no record of who was driving.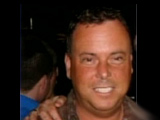 Brewster
May 9, 2007

Brewster's body found under a boardwalk at Frenchman Lake, near SpectacleLake. Investigators focus on finding the car and are appealing to the public for any information.

May 12, 2007

Police warn members of Halifax's gay community to protect themselves after the killings of two gay men. But police say they don't know whether the victims' sexual orientation was a factor in their deaths. The RCMP and Halifax Regional Police told a joint news conference yesterday that there are "sufficient similarities" between two recent homicides to combine the investigations. Police say people who frequent gay cruising areas in the city should take steps to protect themselves.

May 15, 2007

Halifax Regional Police spokeswoman Theresa Brien said investigators believe the vehicle may now be outside of Nova Scotia.

May 16, 2007

Young St Steak & Stein closed so that employees can attend Trevor Brewster's funeral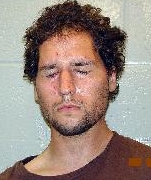 Race in May 2007
May 16, 2007

GlenDouglasRace, a former football all-star at Dartmouth High School, was dramatically arrested while trying to cross the U.S.-Mexico border in Brownsville, Texas. Shortly after, after checking the ownership of the gun he's carrying, New York authorities charge him with second-degree murder of Darcy Manor at a hunting camp in the small community of Mooers, N.Y. He's found with property belonging to Manor and the two Halifax men. Police lift the warning for people to avoid gay cruising areas.
Glen Race was a skilled high school athlete whose behaviour became erratic as he grew older, according to various sources. He went on to play football for St. Francis Xavier University in Antigonish during the 2003 and '04 seasons.
In April 2005, Mr. Race was charged with resisting arrest and unlawfully being in an isolated cabin in Loganville, Pictou County, where he was apparently seeking shelter.
A judge in New Glasgow provincial court ordered him on April 18 of that year to undergo a seven-day psychiatric assessment at the East Coast Forensic Hospital in Dartmouth. He was found fit to stand trial.
A report given to the court stated that Mr. Race had a serious psychiatric disorder, schizophrenia, and was "definitely quite psychotic" but didn't meet the criteria for exemption from criminal responsibility.
A little over a year before the murders, Mr. Race's parents moved to the Windsor area, where their troubled son apparently spent a lot of time with them.
Geraldine Caldwell, who lives next to the family in Three Mile Plains, said she often saw the three of them walking their dog together.
"They don't seem to bother anybody," she said.
Ms. Caldwell, like other neighbours, said she saw an RCMP car in the family's driveway at least once.
Sgt. Tom Grant of Windsor RCMP said Mr. Race was known to police but he didn't know if he had a criminal record.
Another neighbour said he saw the man running around his parents' property naked on several occasions, most recently two or three weeks ago.
"He came out with a towel on, then took it off and dried himself," said the neighbour, who spoke on condition of anonymity.
Mr. Race also lit several small fires in his parents' yard, the neighbour said. Another man who lives near the parents said Mr. Race's father retired early to look after his son.
"He was a troubled boy," said the man, who didn't want his name published.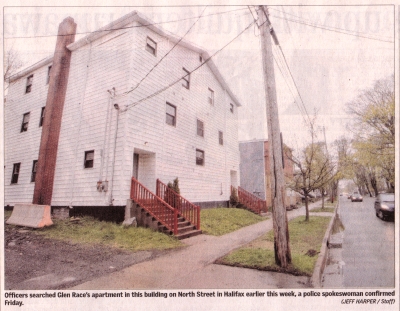 North St apartment.
Most recently to the murders, Race lived in an apartment on North St.
May 21, 2007

Race refuses to respond to the Texas judge in any normal way, and the judge declares, "I'm not satisfied that Mr Race wishes to waive extradition." So he remains in Texas for now.
On May 22, 2007, Glen Race's family released the following statement to the media:
No words can express the tremendous sorrow, the grief and the disbelief that has gripped our family as the terrible events of the past weeks have unfolded. Events that have taken the lives of three men and devastated their families and loved ones. Events for which our son has been charged. For the families of Paul Knott, Trevor Brewster and Darcy Manor, our hearts are filled with unspeakable sorrow and we extend our deepest sympathy and prayers in the loss of your loved ones.
As a family we have lived with and witnessed Glen's struggle with paranoid schizophrenia for six years. As a father, as a mother and as a brother we have tried every available means to help him, to keep him in treatment. Changes in treatment options that were put forward in 2005 with the passing of the Involuntary Psychiatric Treatment Act would have provided for community treatment orders, but those changes never came into effect for our family.
We have done everything that we can to assist the police with their investigations here and we will continue to do so. We rely upon their updates concerning the status of Glen's proceedings and there is nothing more we can add. We too, have lost a loved one — to a terrible illness that can be treated, but for which there are insufficient resources. We ask those who would do so to pray for the families of all who have been affected by these terrible tragedies, for all families coping with the mental illness of a loved one, and for Glen in his anguish."
— Mark, Donna and Douglas Race
May 31, 2007

Papers signed to have Race transferred to New York.

June 8, 2007

Race is arraigned in Mooers Town, NY, again not speaking to the judge, accepts court-appointed counsel, and begins a two-week psychiatric examination.

July 22, 2007

Results of the search warrant of Race's apartment published, looking for regular forensic information and phone numbers, and documentation for Knott and his car. The Information To Obtain for the search warrant also mentions that on April 23rd, Knott drove to airport to meet someone, and later met someone on CitadelHill. On May 1st, he went shopping with his daughter.

October 2, 2007

Race is getting a new court-appointed lawyer in Plattsburgh, N.Y., with his defense lawyer, JoelPink?, citing communication problems with the first lawyer.

July 30, 2008

Investigators from upstate New York visit Halifax gathering evidence. Article in the ChronicleHerald. Pink says that Race's medical records "clearly indicate a history of paranoid schizophrenia," and "if he's talking about demons, you know he's not having a good day." His trial has been rescheduled to [[2008-09-02?|September 2nd]].

August 16, 2008

Race waives his right to a jury for his trial, for the murder of Darcy Manor.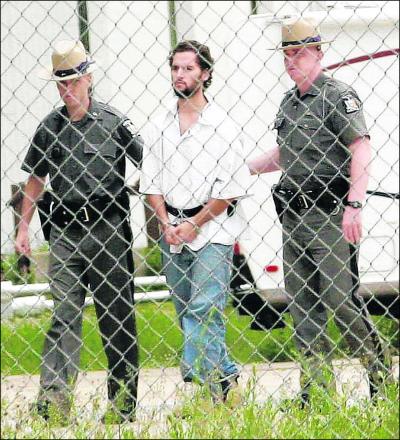 2008-08-16 Photo from The Chronicle Herald
September, 2008

Race was found guilty. A sentence will be delivered in January 2009.

January 16, 2009

Race is sentenced in prison without parole in Plattsburgh, N.Y.. "I can clearly say by true wisdom and reality without doubt, I'm innocent and can do no wrong," he said before being sentenced. Pink, the Halifax lawyer representing Race's family, said the life sentence will be appealed.

October 20, 2010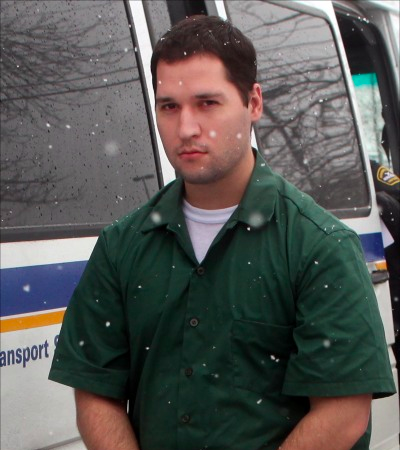 2010-12-17 Photo from the Chronicle Herald
December 17, 2010

Glen Race made a brief court appearance in Halifax following a second psychiatric assessment. The case was adjourned until April 21, 2011.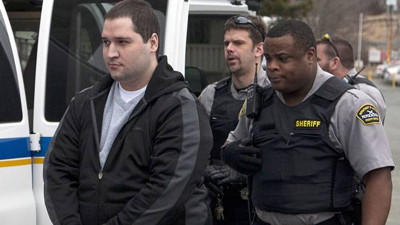 13 March, 2012, Chronicle Herald
May 24, 2011

Race's lawyer Pink drops an application to have him moved from one section of a Dartmouth hospital to another where he could have more visitors. "We've decided for the present time that we're not going to (apply there). He will never get released on bail because he's here on an extradition."

March 13, 2012

Race waives his right to a preliminary inquiry. He remains in custody at the East Coast Forensic Hospital in Dartmouth, where he's receiving treatment for his mental illness. Lawyer Joel Pink said, "His paranoid schizophrenia is being controlled by medication. As long as he's on his medication, he's able to communicate. It's when he's off his medication that we have problems." Mark Heerema is one of two Crown attorneys assigned to the file. On May 8, 2012, two months beginning September 13, 2013 were set aside from the trial, although Pink said he hoped the time could be cut during pre-trial conferences.

September, 2013

Race pleaded guilty and asked a Nova Scotia Supreme Court judge to find him not criminally responsible for the murders. The Crown attorneys assigned to the file say they will not oppose the application by defence lawyer Joel Pink.

January 24, 2014

Race is declared not criminally responsible for the murders. "After considering all of the evidence, I am satisfied that Mr. Race qualifies for an NCR defence in relation to both the Knott and Brewster homicides," Justice Kevin Coady said in his decision Friday. Asked if there's any possibility of Race being brought back to Canada, Pink replied: "Not for a long, long time." Race claimed he was following heavenly orders and waging a cosmic war against demons and vampires when he stabbed Knott and Brewster to death less than a week apart. The court also heard that Race was attempting to rid the world of sinners by killing the two gay men, whom he lured to secluded locations by pretending he was interested in sex. After Friday's decision, RCMP transported Race to New York state, where he's serving his life sentence at the Attica Correctional Facility.

August 5, 2016

Exhaustive article in The Toronto Star, recapping Race's life and the killing spree Why was Glen Race guilty of murder in America, but not in Canada?