Father Bob Petite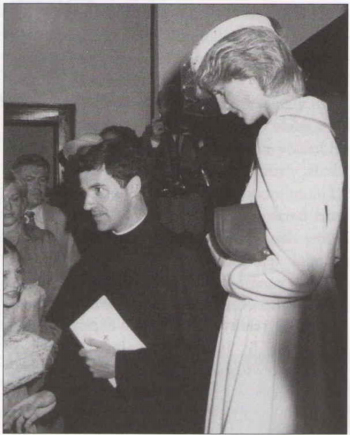 With Princess Diana during the 1983 Royals' visit.
Anglican minister of St. George's round church and one of the founders of Sparrow and Churchmembers Assembled to Respond to AIDS (a non-profit organization that helped to establish MortonHouse).
Bob is mentioned in this documentation of the restoration of St George's: "In 1980, the Reverend Bob Petite was appointed either to close the parish or to find a way of saving it." and appears many times in the index of Miracle on Brunswick Street: The Story of St. George's Round Church & the Little Dutch Church.
As of July, 2004, he is alive and well and living in Chicago...
As of September 10, 2020 he was posting on Facebook!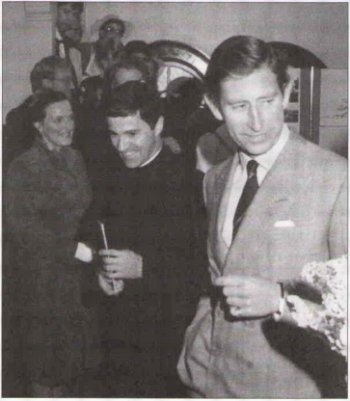 ... and Prince Charles.
Photos reproduced without permission from Miracle on Brunswick Street.
Journalist Stephen Kimber wrote a long biographical article about Bob Petite in the April 1989 Cities Magazine
---
May 25, 1988 with RobinMetcalfe & BobPetite
RobinMetcalfe, Bob & Svend Robinson on May 25, 1988 at a dinner at JohnYogis' preceeding the first formal AIDS Vigil in Halifax
---
This CategoryPerson page NeedsContent and NeedsBio. This page is part of the HistoryProject.