Integrity Nova Scotia/Prince Edward Island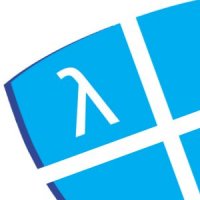 Integrity is a national organization of Anglican GLBT persons and their friends formed to encourage and support Christian GLBTQ persons in their spiritual lives in a safe and welcoming place. Membership is open to all Christian people who support Integrity's goals.
Integrity is a network of local chapters and individuals offering ministry within parish, diocesan, and national Church bodies. We are part of the Alliance of Lesbian and Gay Anglicans, working with other organizations around the world to encourage the full inclusion of gay and lesbian people in life and ministry of the Church. Membership in Integrity is open to all GLBT persons and their friends who support Integrity's goals. www.integritycanada.org
The goals of Integrity are:
to encourage Christian GLBT men and women in their spiritual lives;
to support the Church in its commitment to seek and serve Christ in all people; and
to reach out to the GLBT communities in Christian love and service.
To learn more about Integrity, visit http://www.integritycanada.org/ and for more information, contact integritynspei@gmail.com or 404-2847, 860-2659.
History
March, 2004

Integrity-Nova Scotia was in its formative stages. Numerous parishes offered to host the group. The address was c/o The Cathedral Office, Anglican Diocesan Centre, 5732 College St, Halifax. Rev. GeorgeParker was the original organizer.

June, 2010

Following General Synod held in Halifax, Integrity NSPEI was organized and operates out of the Cathedral Church of All Saints, 1330 Martello St., Halifax, NS. Eucharist is held on the 3rd. Sunday of each month at 4:00pm at the Cathedral. Whoever you are, and wherever you are on your spiritual journey you are welcome. Contact John at (902) 425-8383. E-mail: integritynspei@gmail.com

2018

2019

Great turnout at the Halifax PrideCelebrations. There are photos here.

July 11, 2020

ProudAnglicans announce they are the group "formerly known as Integrity"
This article is about one of many ReligiousGroups.