HalifaxPride 2023
Halifax Pride Parade is MOVED to Sunday, tomorrow.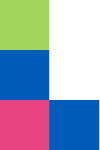 3 to 5:30 p.m.

Drag Along Sing Along: Frozen Featuring Shayla Shenanigans
The Library is proud to present comedy award-winning legendary drag queen ShaylaShenanigans in a magical afternoon of Frozen fun. Crowd participation will be encouraged to enhance the experience.
You've seen Shayla before as Mary Poppins, but for the first time in forever, she'll be leading a sing-a-long to 2013's smash hit Frozen. You won't want to let it go! Whether you're a Disney fan or this is your first trip to Arendelle, this sing-a-long is one of the best things to do in summer.
Location: Paul O'Regan Hall, Floor 1 in Central Library, 5440 Spring Garden Road

4 p.m.

🏒 HFX Pride Cup 2023 at Centennial Arena, 27 Vimy Ave
QueerHockeyNovaScotia would like to welcome queer hockey players to participate in our first annual HFX Pride Cup July 21-23rd in Halifax, Nova Scotia. Registration opens on February 10th at 10 am AST.
Format: 6 teams (max 15 players & 2 goalies per team), round-robin format with Gold and Bronze Games, guaranteed four games.

Time TBA

Snatch Game at StaggersPub
Details to be announced at The Queerdos Present at Staggers.