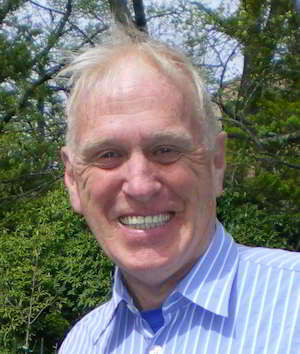 May 2008
I grew up in a small town in Eastern Ontario, had a lot of military involvement during my teenage years and then got more education and military training in Quebec. I would have stayed with the army but some emotional health issues curtailed that plan. My working life took me to Toronto (where I became a CA), then Montreal, Toronto again, southern BC, Northern Ontario (where I also worked with air cadets) and finally to Ottawa (for 30 years) where I eventually retired from the federal public service. The industries I toiled in before working for the government included: aviation, mutual funds, mining, computer manufacture and grocery distribution, plus six years with a major public accounting firm. I travelled extensively both before and after retirement in North America and Europe. After I retired I studied at Carleton University and the University of Ottawa obtaining undergraduate degrees in psychology and leisure studies.
Until I had my first encounter with a stranger, in Toronto at age 20, I didn't know anybody else was gay but I learned quickly. Until I was 28, I lived a double life but when a girlfriend said to me: "You'd rather be with him than me," I knew she was right and haven't dated a girl since. Although they all know about me, I have never come out to my family and never will as it's not that important to me and my family and I differ on other topics – not just about being gay and there are other skeletons in the family closet which nobody talks about.
Sobering up at age 48 and quitting smoking a few years later were major life-changing events. Prior to stopping drinking in Ottawa in 1987, my gay community involvement was mostly on a one-on-one basis, while financially supporting the beer, wine and spirits industries, corrupting youth and being corrupted by youth, in nine countries.
After joining a 12-step program of recovery from alcoholism, I regularly attended two weekly gay meetings in Ottawa (and many mainstream meetings as well) and became a member of a small team which organized three successful weekend spiritual retreats, each known as "Journey in Gay Sobriety" (JIGS for short). On my own personal path of recovery, I travelled to about 40 gay 12-step weekend roundups in: Boston, Burlington (VT), Detroit, Halifax, Miami Beach, Montreal, New Bedford (MA), Newhaven, Portland (ME), Rochester, Syracuse, Toledo, Toronto and a small town in Louisiana. Outside of the program, my community GLBT affiliation in Ottawa was minimal although I marched in one Pride parade, volunteered in another and was a member of GLBT Carleton.
While I lived in Ottawa I was active in amateur theatre for many years, especially in Irish theatre and Broadway musicals, both on stage and off and in the audience of many theatres. One of my greatest thrills was watching "La Cage aux Folles" performed in German in West Berlin. Being in straight plays and musicals (although I did not sing) had also been my passion in high school and later in Toronto as well where I once acted in a play directed by John Herbert, author of "Fortune and Men's Eyes." Being on stage allowed me to be somebody else and gave me the confidence I otherwise lacked. Although I later studied acting and technical theatre in Halifax at Dalhousie University, with the exception of some "Improv," I have never acted on the stage since I quit drinking and now I'm too old to remember lines; but then who ever heard of a gay actor anyways? Nevertheless my theatre experiences helped a lot when I took up karaoke in my mid sixties.
In Halifax I used to be highly supportive of the GLBT community. For about 8 years I attended a weekly gay 12-step meeting, chaired the annual CourageRoundup for two years and helped out with the roundup in other years. For two years or so I was a busy reporter for WayvesMagazine and though I no longer have significant association with Wayves, I occasionally submit articles and pictures for publication. My other active GLBT event participation was mostly attendance at events as a reporter or photographer but I used to spend a lot of time singing karaoke at Menz Bar, attending Safe Harbour – MCC services, etc, was a member of DalOUT for a year or two and had a minor connection with HalifaxPride and NSRAP.
Nowadays my links to the gay community are few as I spend most of my time volunteering and following other mainstream interests which sometimes involve other gays. I have not rejected the gay world; I just have other priorities. My activities include: politics, other activism, physical fitness, writing and not getting cancer again, as two versions of that affliction came close to killing me. I may become more involved in the GLBT world in the future but since I was born in 1938, the future is now shorter than before.