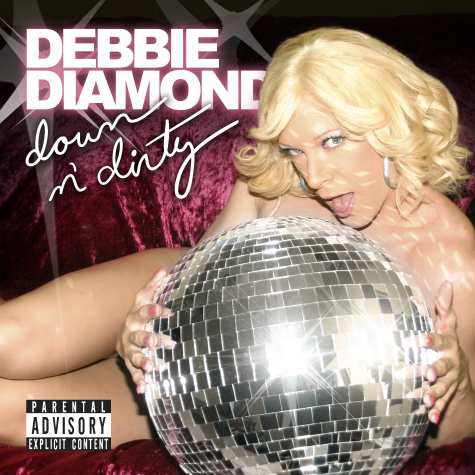 Available NOW! Debbie's "Down n' Dirty" debut dance album out now!Can be purchased @ TAZ Records or contact Debbie at debbiediamond@hotmail.com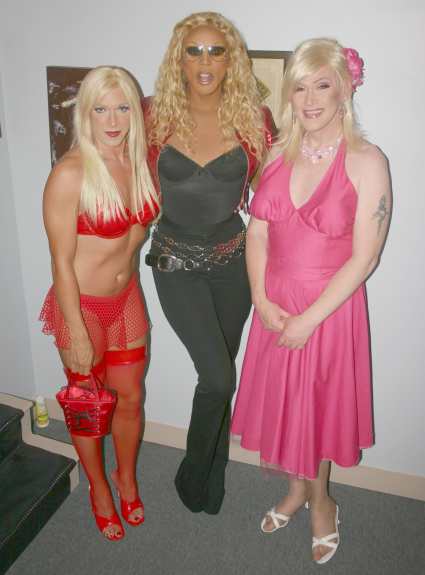 ME(left), RuPaul (middle), and LuLuLaRude(right) on Pride night @ Reflection's. Photo by WadeSwinimer.
AmandaBenzova writes: On of Hfx's most phenomenal performers I have ever seen, had the chance to get to know Debbie & work with her a number of times, still my favorite performer to date! Best Cher/Madonna/Miss. Hannigan (Annie) you will ever see ! Most Love gurl !
LadySchapeau writes: Hi Ma! We miss you and Brooke going at it in the middle of a show! Bring back Down & Dirty, it's the show I loved the most. I especially love your Cher, Janet and Michael Jackson impersonations.It was really good to see you @ RuPaul during Pride 2005, I really do miss you and this city sorely needs Debbie Diamond. Lulu Larude told me once that you were a truly grand entertainer...she was right! no queen in Halifax can pull of superstars like you can, absolutely no one, remember Michael and Janet, Brandy (i still can see the braids), and lets not forget my personal favourite, Tina Turner. I loved Carol Burnett. The Favorite.
Annie Cockadoo: GIRL....they all Wonder why im So Slutty and Retarded...I learned from you..THANK YOU my Mentor...we hung out a few times...u know how retarded i am...We're Definatly going Steppin Some time you and i....lol...HOLLA!!!! was nice seeing you and your boyfriend at the bar on Pride night,you both look great.
Lady Schapeau writes: nice rack, Ma!
DawnDavenport writes: The FAB Diva is back, Halifax and beyond watch out!!!