Halifax Pride Festival
The Halifax Pride Parade has been postponed. The instagram feed reads:
In the interest of safety and to assist in recovery efforts, the Halifax Pride Board along with Halifax Emergency Management have made the difficult decision to reschedule the Halifax Pride Parade. A rescheduled date will be announced.
All events are listed here - there is no separate Halifax Pride calendar. Got an event to add? Here's how to do it yourself, or you may send an email with all the details.
---

12:25 p.m.

Everything Everywhere All at Once
Cineplex Cinemas Park Lane
---

3:50 p.m.

Everything Everywhere All at Once
Cineplex Cinemas Park Lane
---

4:00 to 8:00 p.m.

🏒 HFX Pride Cup 2023
QueerHockeyNovaScotia welcomes queer hockey players to the first annual HFX Pride Cup July 21-23rd.
Format: 6 teams (max 15 players & 2 goalies per team), round-robin format with Gold and Bronze Games, guaranteed four games.
Location: Centennial Arena, 27 Vimy Avenue
---

6:00 p.m.

Interfaith Pride Shabbat
Shabbat Services are typical for a Friday night from a Jewish perspective so there is a built in service structure: Candle lighting for hope, prayers for gratitude, the Shma (Deuteronomy- sanctifying Love) mi Chamocha (song of Freedom from Exodus) silent prayer, prayer of healing, remembering the departed, and closing blessings.
Location: St. John's United Church, 6025 Stanley Street
---
6:00 to 6:45 p.m.

Swim with Pride
Come celebrate Pride with the Y in the aquatic centre with fun activities for the whole family.
Location: John W. Lindsay YMCA, 5640 Sackville Street
---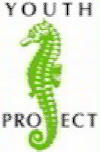 6:00 to 9:00 p.m.

Community Visioning & Roundtable: Resisting Anti-Trans Hate
A hybrid event.
6pm-7pm: Community Visioning (in-person only) Join us from 6pm-7pm to talk, dream, and envision community advocacy pieces in relation to Two Spirit, Trans, Gender Non Conforming, Genderqueer, and Gender Expansive futures in Kjipuktuk. We are gathering folks of all ages to dream up calls to action. With this current political climate and at a time where in Kjipuktuk we celebrate Pride, it feels important to remember the political, grassroots activism of the generations before us. We will be having discussions around joy, needs, and community action. This conversation is an intergenerational conversation.

7pm-9pm

Resisting Anti-Trans Hate Roundtable (in-person and online) At the Resisting Anti-Trans Hate Roundtable, join us to hear from trans activists and educators resisting anti-Trans hate in their work and lives. Come with questions! This event is intended for community members, allies, organizations, and anyone interested in learning more. This event is recommended for mature audiences (18+) but no one will be turned away.
If you have any questions about this form or event, please email brody@youthproject.ns.ca. Pre-registration is required. Event location will be sent to registrants.
Location: Emailed upon registration
---
6:00 to 10:00 p.m.

Planet Pride: KAOS Events presents The Green Room
Atlantic Boylesque and KAOS have joined forces to welcome our intergalactic visitors with the wildest party of Pride Week 2023. Celebrate the setting of the sun with patio drinks and delicious DJ vibes brought to you by KAOS events.
Tickets $5 at the door.
Location: The Green Room patio behind The Seahorse Tavern, 2037 Gottingen Street
---
6:00 to 10:00 p.m.

Our Health @ Planet Pride
The CommunityBasedResearchCentre is conducting Our Health at Pride festivals across Canada. This groundbreaking national project that will look into the current state of health among people in our communities. We want to understand what life is like for 2S/LGBTQQIA+ people across Canada. How's your mental and physical health? Your spiritual wellness? Your romantic or sex life (if applicable)? How are you managing your chronic health condition? All participants will receive $10 cash for completing the survey.
Look for CBRC staff and volunteers throughout the Marquee and Seahorse
Location: 2037 Gottingen Streetd
---

6:30 to 8:30 p.m.

Film: Tramps!
Tramps! is a feature-length documentary focusing on the iconic fashion and musical movement The New Romantics AKA "Blitz Kids" from London, England. Centring around key members of this movement, the film recounts the tale of how this group of outsiders helped reinvent London's infamous underground art community, gaining them worldwide notoriety.
At CarbonArcCinema?, 1747 Summer St, Halifax (basement of the Natural History Museum; use the parking lot entrance).
---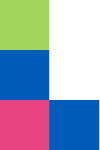 6:30 to 9:00 p.m.

Special After-Hours Movie Screening: Tangerine
Central Library is proud to host a special screening of the cult classic, Tangerine: After learning that her fiancé has been unfaithful, a transgender woman named Sin-Dee and her best friend Alexandra embark on a mission that takes them from one end of Los Angeles to the next.
Bursting with energy, wit, style, and tenderness, this revolutionary slice-of-life film is a milestone in transgender representation.
Drinks and snacks will be served!
Location: Paul O'Regan Hall, Floor 1, Central Library, 5440 Spring Garden Road
---

7:00 to 8:00 p.m.

CANCELLED - Halifax Gay Men's Chorus LIVE at Queen's Marque
---
7:00 to 10:00 p.m.

Planet Pride: Atlantic Boylesque presents Close Encounters
Atlantic Boylesque and KAOS have joined forces to welcome our intergalactic visitors with the wildest party of Pride Week 2023. Herald in a new era of hottie hilarity with Close Encounters of the Absurd Kind, a boylesque voyage into the stars.
Tickets are available online for $20 or $25 at the door.
Location: The Marquee Ballroom, 2037 Gottingen Street
---

8:00 to 10:00 p.m.

JOY
The House of Misses presents a drag celebration of queer joy!
Featuring: FannyPacker?, JocelynTowers?, Astaria, BILF, ProshennaRett?, KatannaSkin?, and BrendonYaoi?. Hosted by TheLadyMissLucy? and MissRosieCheeks?.
ASL interpretation proudly sponsored by Tatamagouche Brewing Co.
Advance tickets are $15 or $20 at the door. A 19+ event.
Location: Hopyard, 2103 Gottingen
---

8:00 p.m. to Midnight

Haven Unleashed
Come celebrate Pride in style as HavenNightclub collabs with Halifax's newest burlesque cabaret! @unleashedlounge boasts live atmosphere performancesof burlesque, drag, and pole work! And the best AC on the block 😘
Two nights: Thursday, July 20 and Friday, July 21.
Location: HavenNightclub, 1739 Grafton Street.
---

8:30 p.m.

Hosted by VanityStation and BridgetVonSnaps
X of Pride is an annual drag pageant produced by BridgetVonSnaps and VanityStation.
For five years the XofPride pageant has created space in the Atlantic queer community for folks of diverse gender and sexual identities. Created out of a need for more safe spaces for 2SLGBTQI+ artists, the X of Pride pageant works to showcase the expansive talent in our local drag scene. :Hosted by BridgetVonSnaps and VanityStation, this staple event of the Halifax Pride festival has proudly existed in partnership with local organizations each year who have helped directly support queer artists.
Doors open at 8:30, show starts at 9.
Tickets: $15.38 in advance.
Location: in the show bar at IndulgeNightclub
---
9:00 p.m.

The Halifax Drag Kings: P R I D E
Are you ready for a SHOW?! Prepare for amazing performances from some of our regular studs, as well as a SPECIAL OUT-OF-TOWN GUEST! Hosted by dynamic duo Richard Rockhard and Mike Hunt.
Cost: $15 presale (e-transfer to richardrockhardbookings@gmail.com) or $20 at the door.
Location: StaggersPub
---

9:00 to 10:00 p.m.

FREE Bathhouse Tours
Open to the public: As part of the 2023 Halifax Pride Festival we are having a FREE tour night for anyone 19+ who is interested in seeing the space.
Night Spa is Halifax's only mixed gender, private members, clothing optional Spa 19+.
Location: NightSpa 2199 Gottingen St
---
10:00 p.m. to 2:00 a.m.

Planet Pride: KAOS and Atlantic Boylesque present an Interplanetary Dance Party
Atlantic Boylesque x KAOS are teaming up to bring you the biggest party for Halifax Pride! Boldly party like no one has partied before and bustle, bump, hump, sweat and scream your way into the cosmos. 2 floors. 12 DJs. Performances by LUMEN LUX Productions and Atlantic Boylesque. Space costumes are encouraged.
Tickets are available online for $15 or $30 at the door.
Location: The Marquee Ballroom and The Seahorse Tavern, 2037 Gottingen Street
---

10:00 p.m. to 2:00 a.m.

Barbie Pink Party Join Anna Mona-Pia and Steph Peaks for the Barbie Pink Party!
Tickets: $15.38 in advance.
Location: In the nightclub at IndulgeNightclub
---

10:00 p,m, to 3:00 a.m.

Show & Tell
Bring your favorite toy(s) to Show and Tell this Friday night and show off what gets you off! Big and scary or cute and funny, all types of toys are welcome. Let's see what you've got!
NightSpa is Halifax's only mixed gender, private members, clothing optional Spa.
Cost: Varies by rental options $25-40 per person; No walk-ins, apply to become a member today 19+