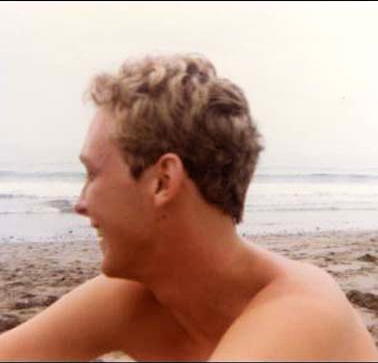 1981. Photo by AnniIsenor
Dan Coneen
I was born in Moncton on October 30, 1958, 1958, the second of three children. It was a small community and everyone was family. I grew up around horses, learned to ride and train them, to take care of a farm, to build things. I learned how to be self sufficient. High school wasn't so nurturing. It was full of bullies.
I came out in 1979 because, well I had no choice! The hardest part was no longer being part of the background. I moved to Halifax that same year. Getting a job was tough but my first job was at Stages 57 at the Holiday Inn at the Willow Tree. I've had many careers, too many to count but to name a few I've worked in restaurants/bars, for the Film Festival, ran a farm, trained horses and now work for Fedex.
I remember going to The Turret with RayMcClair?, JohnMarr, TommyMiller, DeneRoach, and RandyKennedy.
I will share a memory from the Turret (sorry not a naughty one but if you know me at all you won't be surprised!): I remember having a gas barbecue on the fire escape that was out off the dance floor and the Fire Department came and closed the club down. Fire hazard!
I'm back living just outside Moncton but Halifax will always be my home. It's where I spent my youth and made so many long term friends and memories I will keep forever.
Photo: from AnniIsenor's photos of the 1981 CowBayPicnic as presented by RegGiles in his photo set of the event.