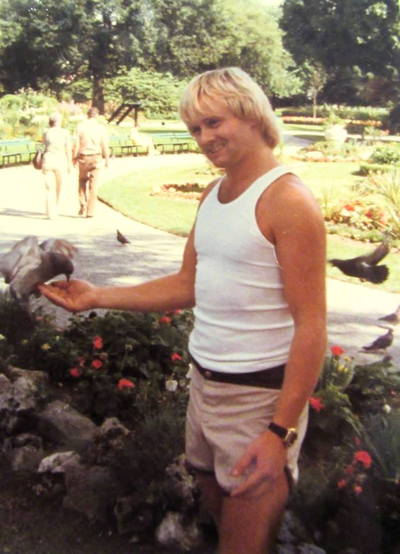 GraemeEllis
The first AIDS organization in Halifax.
Following the death of GraemeEllis on September 2, 1984, five men: DrBobFredrickson, Rumours club manager ScottMacNeil, Restauranteur JohnHurlbert, Lawyer DarrellMartin?, and graphic designer ArthurCarter joined talents and formed the Gay Health Association (GHA) which dealt with AIDS related issues. The first Executive Director was MadelineComeau?.
Ellis' death was not the first related to AIDS in Halifax, but he and partner Bob MacKay, who was a radio personality with CFDR, were well known and liked in the community. He was definitely the first 'club' member that everyone knew or knew about.
The GHA was forced to change its name after a local TV supper hour program refused to broadcast it during an information segment dealing with AIDS; it then became the Metro Area Committee on AIDS (MACAIDS).
There is a history of AIDS Organizations here.
Mentioned in RobinMetcalfe's article on the 1984-09 Murder.
ScottMacNeil has documented the early days of the GHA and MacAIDS in his piece, ReflectionsInAMirrorBall.
HistoryProjectTodoList
Dr Bob says, September 4, 2015: Seems to me that DrBruceElliott and i went to San Francisco in Summer 1983 for a meeting of the newly formed American Association of Physicians For Human Rights (later to become the Gay and Lesbian Medical Association.) There was discussion of the new disease with, at that point, with around 1600 cases in the USA so far. When I came home, I went on CBC's Information Morning to talk about this possible disease spreading. The next summer, I was at a conference in Denver when Graeme was in hospital; he died when i came back. He was the first death, although he wasn't the first case. There was another person who was still living when Graeme died.
I am trying to remember how this group evolved into the larger organization. Maybe Arthur or Darrell can remember that, or maybe ask BillHart? or LesleyBarnes? how they first got involved.