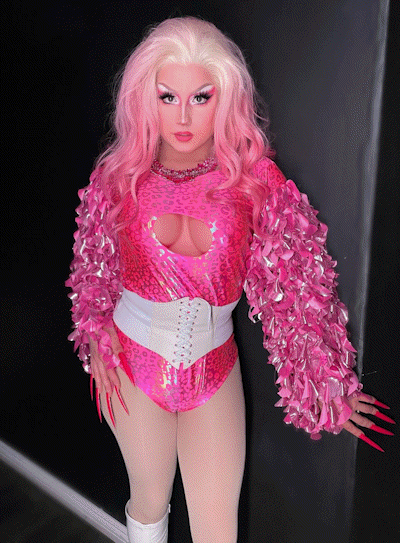 2023
🍀LuckyCharms🍀
LuckyCharms is one of many Halifax DragQueens.
Lucky Charms🍀 she/they/he Makeup Artist 19 | BPD beauty | Kjipuktuk (Halifax) drag queen | gender fluid | inspired by cute stuff, sci-fi, horror, anime and magic 🔮
Lucky is a professionally trained special effects makeup artist who has dedicated their love of drag and art to creating unique shows and exciting performances throughout Nova Scotia.
"I'm an 18 year old up and coming drag performer In Kjipuktuk (Halifax) Nova Scotia, I Believe drag is for everyone, and I want every queer kid out there to know that they are valid and they are loved. Through Drag I hope to inspire hope in the queer youth struggling with bullying, mental health, and finding your people." -Lucky Charms
🍀Drag Family Tree🍀
Drag daughter of VanityStation.
She is the drag sister of LamitahSheree, AndrewGuiness and IzzyLimpwrist
She is the drag mother of SinCharms, JasleenCharms, LamitahSheree, Elle O'Vation and Miss Sweet Dreams
Drag Grandchild of DevaStation and DynaMight
Great Grandchild of StudioXleNoir
🍀Links🍀
You can check out her website below!