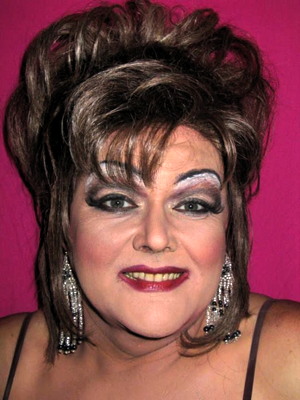 February 2005.
AKA LanceRogers?
Imperial Crown Princess III of IsCans. Also crowned Mz. Big Wig 2003 in July 2003.
2013-11-12
EdSavage writes: It is with a heavy heart that I write this to say good bye to one that was forever giving to our community, if you asked him/her to help, this person was always there with a yes. Through the years she/he has touched so many hearts in his/her own way. I am sure everyone has a memory with Mame in it. Lance/Mame you are now an angel watching over us with that great heart of yours. May you sit with the angels. RIP my friend.
empress IV VIII IX and XIII
---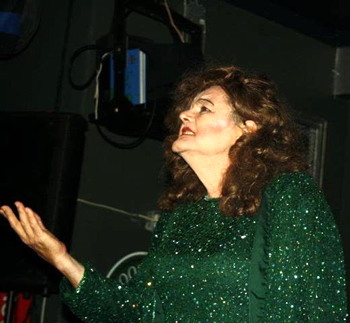 Pride 2012
What could one possibly say about Mame. She is the one that is always there for everything, and I do mean everything. All you have to do is ask. She tries so hard to please and people should start to appreciate her. She has a heart of gold. Mame is finally starting to fight back and stop taking crap from people. YOU GO GURL!
She may not have the best drag, but the girl really does her own thing in her performances and you have to admire that.
LillyPatterson writes: Thanks for your help and support you make the best judy garland,,i loved the performance ,,,now you just need to do some of that fancy footwork she used to do
ShaunaStarr writes: LILLY, I have tried to teach her the foot work she need's, I think the other one was at my house for rehersal if you know what I mean!! LOL Mame, the Julia Child of BBQ'S, you know I love ya and would do your make up and hair any time I I could. Make em love ya gurl, you got it in you and I am so happy you are back out doing what you love, not even a stroke could keep this one down people. See you in Dec. All my love doll Shauna Starr
DivadDivine writes: Mame you are truly one of the sweetest people I have met since I started performing here. You have always been there for me and I will always be there for you my friend! Its great to see a Queen in this city still doing the standards that once ruled the drag world! Keep it up gurlie!
JuicyFruit writes: darlin, I must say that I admire all that you do. Going out on stage with an "I don't give a fuck" attitude, and that makes you an individual. Keep it up.
That attitude shows, have you seen her?
She needs a better picture. She looks like a fixture in a wax museum. Maybe her last boyfriend was a taxidermist. Either that, or she's dead and somebody propped her up for the camera.
________________________________________________________________
Mame I think you are an excellent example of generosity in our community you have a heart of gold and would lend a helping hand to anyone in need, I have enjoyed being next to u in drag since day 1 keep your chin up and doing an exceptional job LUV FeliciaFelicity