Halifax Pride Festival
The Halifax Pride Parade has been postponed. The instagram feed reads:
In the interest of safety and to assist in recovery efforts, the Halifax Pride Board along with Halifax Emergency Management have made the difficult decision to reschedule the Halifax Pride Parade. A rescheduled date will be announced.
All events are listed here - there is no separate Halifax Pride calendar. Got an event to add? Here's how to do it yourself, or you may send an email with all the details.
Here's everything we know about Halifax Pride at the moment.
---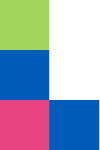 1:00 to 5:00 p.m.

Pride Shrinky Dinks Drop-in
Celebrate Pride by making themed Shrinky Dinks! Turn them into keychains, earrings, etc. to show off your Pride all year long! All ages, all supplies are provided.
Location: Cole Harbour Public Library, 51 Forest Hills Parkway
---
5:00 to 8:00 p.m.

DanielMacKay's birthday party
Contact him for an invite
---

5:00 to 5:30 p.m.

City of Halifax Flag Raising
The Deputy Mayor will read the proclamation for the Pride festival and the flag will be raised.
Location: Grand Parade Square, Downtown Halifax
---

5:30 to 8:00 p.m.

TD Halifax Pride Community Celebration
We have reshaped our traditional block party and moved our "on street" Pride activities and events to the Square.
All the block party fun you have seen on Argyle Street will come with us - face painting, music, sno cones, street games, and TD cotton candy, not to mention a photo-booth and a stage full of local drag queens (DevaStation, DynaMight, VanityStation, StephPeaks, and AnnaMonaPia).
New this year: community stations where you can meet the organizations working within HRM to support and celebrate the 2SLGBTQ+ community all year long.
As a proud supporter, we invite you to join us in Grand Parade for all the Pride fun and a chance to win two 2014 Juno tickets!
Location: Grand Parade Square, Downtown Halifax
---

6:00 to 9:00 p.m.

HalifaxRainbowDodgeball Skills Session
We'll go through some basic dodgeball drills in smaller groups to help improve our dodgeball skills, then we'll play some games to put what we've learned into practice.
Cost: free. There is no need to register for these drop ins, just show up. Open to new and returning players.
Location: Zatzman Sportsplex, 110 Wyse Rd, Dartmouth
---

6:30 p.m.

PnPProject Picnic
A social hangout to talk about our lived/living experience with PnP; this time at Citadel Hill and as a picnic. Same supportive format, new pride-inspired location.
Location: Meet in the Garrison Grounds
---
6:30 to 8:00 p.m.

Move with Pride
An hour-long dance-fitness experience – not a class – for the LGBTQ community, with an LGBTQ instructor, an LGBTQ DJ, and using high energy music from LGBTQ artists. All levels & abilities welcome, no experience required.
Cost: Free
Registration: Required
Times: Doors open at 6:30 pm, the actual movement event is from 7-8pm.
What to wear/bring: Wear clothing that is comfortable for physical activity. Workout/dance sneakers are welcome so long as they are indoor-only shoes. You can bring a yoga mat for stretching too, but it is not required (we will have extra mats on hand). Please bring a refillable water bottle as we expect it will be hot!
Location: DANSpace in the Lighthouse Arts Centre, 1800 Argyle Street
---

7:00 to 9:30 p.m.

HGMC Open Rehearsals - Halifax Pride 🏳️‍🌈
Wondering what it's like to be part of the HalifaxGayMensChorus? Saw us in our past concerts thinking it would be fun to join? 😉 Here's your chance to sample a rehearsal with us! 🎶 We are continually looking for new members (singing and non-singing) to join us. If you're someone who sings in the lower voice (bass/baritone/tenor) and identify as a member of the queer 🏳️‍🌈 community or otherwise looking to volunteer, you are more than welcome to join our open rehearsal for Pride week! We welcome anyone from all musical skill levels (beginner to advanced) and there is no commitment to sign up!
Location: St. Andrew's United Church, 6036 Coburg Rd. Entrance is through the side doors of the church.
---

8:00 p.m.

LGTBQIA+ Comedy Showcase
Hosted by ShaylaShenanigans and AlvaSparkles? with special guests.
Tickets: $15 online.
Location: YukYuk's, 1665 Argyle Street.
---

8:00 p.m. to Midnight

Haven Unleashed
Come celebrate Pride in style as HavenNightclub collabs with Halifax's newest burlesque cabaret! @unleashedlounge boasts live atmosphere performancesof burlesque, drag, and pole work! And the best AC on the block 😘
Two nights: Thursday, July 20 and Friday, July 21.
Location: HavenNightclub, 1739 Grafton Street.
---

8:00 p.m. to 2:00 a.m.

Queer Karaoke Night Pride Edition
Come for dinner and/or drinks, watch or partake in karaoke, and/or mingle with folx from the community. Sing and dance along! All in a safe space for the LGBTQ+ community.
Advance Tickets: $6.66 via eventbrite. At the door: $5 cash cover. Karaoke is going until 2am!
Location: HopYard, 2103 Gottingen Street
---

8:30 to 11:30 p.m.

KJIPUKTUK RENAISSANCE: A QTBIPOC Showcase
To kick off the Pride events at Indulge, MikeHunt and ElleNoir will be hosting a showcase of local QTBIPOC Talents! You will be thoroughly entertained all evening by an amazing cast, ready to slay the night away! ✨
Be prepared to feel love, learn, cry, laugh & truly GAG on the excellence of the performers! We will take you on a journey with lipsyncs, live vocals, dance & many more talents that will leave you wanting more! ✨
Tickets are $15 in advance, $20 at the door. Doors open at 8:30, show starts at 9. More information on Facebook.
Location: in the showbar at IndulgeNightclub
---

9:00 p.m. til its over

The Gussy Queens Present: Wet Dreams, a Pride Drag Show
WET 💦DREAMS 🛌💭 is Pride-themed drag show. Presented by ShmamTheMam, Izzy Limpwrist, Vinny Van Hoe with perfwhoremances by Proshenna Rett, Randi E. Rogenous, and Penny Cillin. You are going to have to change your sheets after this one 😉😉.
Tickets are 15$ Cash with an ATM available on-site.
Accessibility note: This event is not an accessible space as it does have stairs going to the bathroom and to the bar.
Location: Gus' Pub & Grill, 2605 Agricola Street.
---

10:00 p.m. to 2:00 a.m.

Beyonce Renaissance Party
Location: in the nightclub at IndulgeNightclub