Brooklyn Daniels - Halifax's Female Illusionist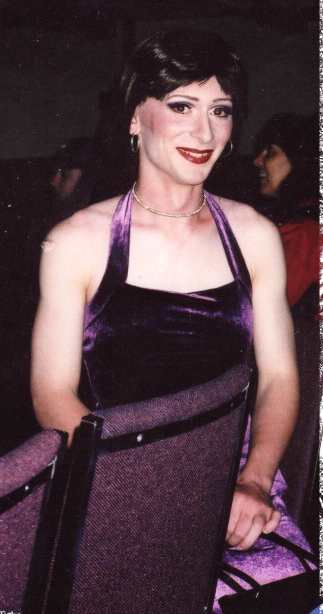 [Brooklyn Daniels]
Profile
Performance Locations
Titles of Honor
Mz. LGBYP [2003-2004]
1st runner-up in Mz. Rising Star
Mz. Gay International I
Special Shows I've Been In
Jerry Springer Drag Show [June 2002]
Dita Parlow Christmas Foundation [December 2002]
Jerry Springer Drag Show [January 2006]
Halifax Pride Drag Show [July 2006]
Pageants
Mz. Rising Star [2002-2003] Contestant
Mz. Reflections [2003-2004] Contestant
Queen of Hearts [2003-2004] Contestant
Mz. Reflections [2005-2006] Special Guest
Mz. Reflections Pageant [2007-2008] Special Guest
Official Website
Not Available
Facebook
Positive Comments
Hi Amber, it's Lady Schapeau. Miss you lots, we had way too much fun in face :)
DawnDavenport wirtes: I must say even though Amber and I have our fare share of fights, w always still find someway to come back as friends.I hope one day sometime that we can grace the stage together again and i will take my place by her side as her sista in crime.Love ya lots
LadySchapeau writes: OMG OMG OMG!!! CONGRATULATIONS TO YOU AND KRIS ON YOUR WEDDING ENGAGEMENT!!!