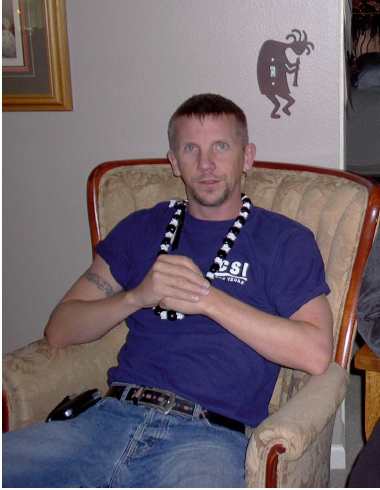 2005
Thom Day here I am now in Vancouver BC!!!
I was not one of the DJ's at Rumours but my face was well known there, as I used to help out Etta & EmeraldGibson in the AlternateBookShop for a bit and worked as a busboy at times around the The Turret, I had a crush on a DJ. hehehehe and a few door men and a few other hot boiz at the time!!!! So i guess I won't make ur famous people pages heheheh.
I am wondering what ever happened to the old crowd?? Does anyone remember having The Beach Party At Silver Sands?? not sure of the year but i do remember Randy in Drag; Sara I think who got soaked by a wave? or falling in not sure , and walking the beach with sand in her nylons, that was so hilarious. [ DanielMacKay writes: see PeanutButterAndJamSandwichSeventeen I think. ] Or the drag shows in the old days at The Turret!!!! I hope all are well. I am not dead YET!!!, I am alive and doing well !!!!
Cheers Thom
---
I remember when AIDS hit Halifax; rumours floated about GraemeEllis and BobMcKay, both really amazing guys; had a crush on Bob myself but he later met up with John ; actually I see John here all the time.
I still see him as the young guy that stole bob away from me..,
Anyway I was in the stairwell at Rumours the place across from the parking garage and a buddy from the navy ; there were a house full on Duncan street. Well John told me he had been diagnosed with ARC. I was not sure what that meant; but educated myself; not sure how I escaped hiv back then.
I guess I can be greatful I was in a relationship back then; but it was not healthy. It was not long after that the navy boys had all gotten ill and passed very quickly. A few of my friends were being infected and it was getting closer to my circle of friends. It was not until I moved to Toronto and came back a few years later that I saw the impact aids had on Halifax.
GordPyke? was a friend of my cousin and I heard about him being gay. We met in passing and later I heard that Gord had passed, every time I'm inDartmouth I drive by his house and remember him; what an amazing man.
It was in TO that I realized the impact and how fast things were spreading, I hung with about 12 guys my age; there were only 2 of us not hiv pos.
I watched my friends drop like flies. One went to Europe ; before he left he serenaded me with his guitar with a few of his buddies. Landslide ; I can still hear it in my head and see it as it was yesterday. Tom was flown back from Europe after a few days there; his family secluded him and he passed. That was getting too close to home; then Stephen a school teacher sexy blonde..
Eventually I met a doctor and moved to Montreal. We lasted a few years but he was pos and never told me: on my 25 Birthday I found out I too was positive. Guilt set in with Ron and we separated. I came back to tell my family. Then back to Montreal to pack then I moved to Vancouver not knowing anyone and scared and starting to drink more and more.
Joined the PWA ; volunteered did the news letter. And met so many amazing men and women, but mostly men then. Got some great friends but most were very ill. One by one they fell victim to the disease. I never really accepted that I was dying; I looked it as this. I had a disease that was harboured in my body but I was not going to let it run my life. I kept it from my employer for years. And continued to fade away slowly as my friends were taken one at a time. Nights of being at the hospitals comforting families and friends. Memorial after memorial. It was really hard.
The young quite fun blonde boy from Dartmouth had by this time been broken and stripped of love and started to become a recluse ; would not get close to people and year after year stopped feeling regular emotions to the point I just could not cry or go to anymore memorials.
The youth today has no idea of what we did or had to go through to pave the way for them today. It's about Sex and looks And not about caring for each other no matter who we are. The one thing I'm grateful for is that I have memories to look back on today and have the ability to share these things with others that came out with in Halifax. We truly were lucky to have had the Turret. It was unique as the individuals that pardoned it nightly.
Tears rolling down my cheeks thinking of what our lives were then and how we got to where we are today. If anyone wants to ask me more about my life there or after Halifax feel free to message me. Today I am 56 ; 30 years HIV+; relatively healthy; but socially broken and emotionally bankrupt.
I have an amazing partner; but emotionally I am blocked. When I was 16, this is not where I saw myself. I was going to meet a man and live happily ever after.
Years of lies abuse and trust broken; heart broken and being fucked around on; slowly without me knowing stripped me of my basic emotions. I now have the man and am a whole lot of experience and knowledge and maybe street smarts to pull me through this thing called life.
That's my story from Halifax till now. 25 years old doc says I won't make it to 30, and at 56 ,31 years later I'm still here.
---
This page NeedsBio and NeedsContent - specificially editing, it's a mess.
---
hey thom roy here,love the picture of u an yer lover he looks very happy to be beside u...thanks