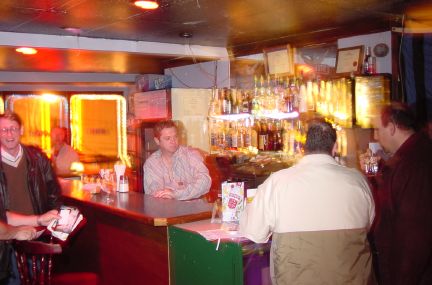 The ToolBoxEast was born when the EagleHalifax moved out of 2104 Gottingen St. The space was taken over by the owner of ClubNrg and renamed with the same moniker as the well-known Toronto Bar.
Located at upstairs 2104 Gottingen St, across from ClubNrg, this was a bar for GayBears, LeatherMen, UniformFetish types and their admirers. Clientele was mostly guys, older crowd than Reflections.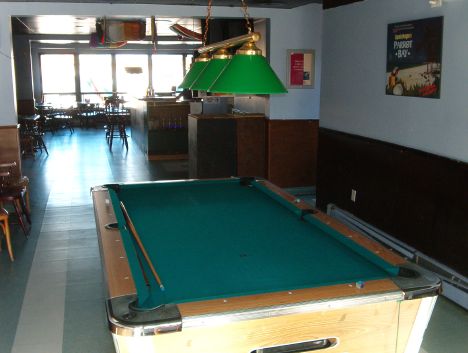 From the back, 2004
These pictures are from April & September 2004, after the redecorations.
In December, 2004, people were told that ToolBoxEast would be closing its doors as of January 2, 2005 because of the recent closure of the Apple Barrel Cafe downstairs - the liquor license required an eating establishment.
A few dozen guys and MamaJuggs showed up that Sunday to say goodbye to the bar; owner PeterMoll handed out complimentary shooters and guys shared pizza.
This page is in the GayBars section of the HistoryProject