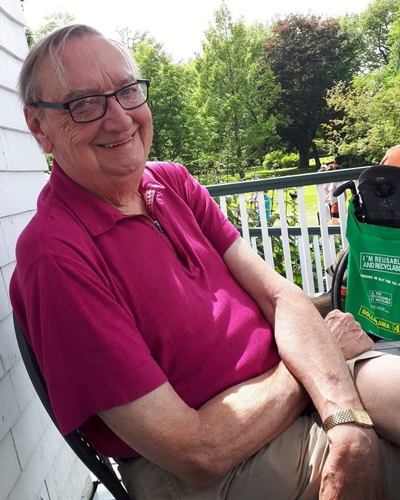 August 2018. Photo by RichardCrooks
From JJ: "Jeremiah James, or Jerry the Fairy"
JJ Lyon, who is an ordained MCC minister and founding member of SafeHarbour
Safe Harbour was founded in his kitchen back in the 1980s, when a small group of gay men decided they needed a spiritual home they weren't finding anywhere else.
There is a lot of autobiography in the first hour of 2018-07-22 Elderberries Salon. Also a specific thanks from EricSmith for his time as receptionist at the Persons With AIDS Coalition at about 28:00 there.
This page is part of the HistoryProjectTodoList