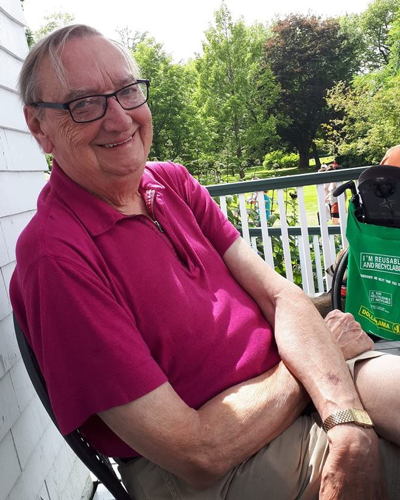 August 2018. Photo by RichardCrooks
From JJ: "Jeremiah James, or Jerry the Fairy"
JJ Lyon, is an ordained MCC minister and founding member of SafeHarbour; in fact he was the only person from Atlantic Canada ever ordained into the MCC.
Safe Harbour was founded in his kitchen back in the 1980s, when a small group of gay men decided they needed a spiritual home they weren't finding anywhere else.
There is a lot of autobiography in the first hour of 2018-07-22 Elderberries Salon, and at about 28:00 there, EricSmith specifically thanks him for his time as receptionist at the Persons With AIDS Coalition.
This page is part of the HistoryProjectTodoList