First One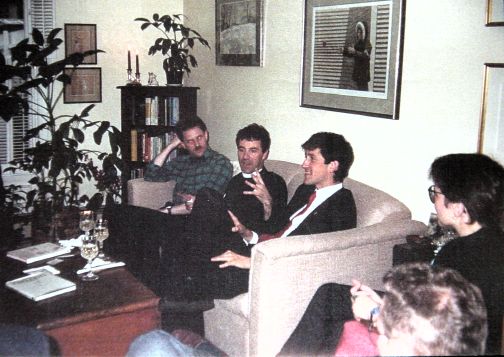 RobinMetcalfe, BobPetite, SvendRobinson, MaureenShebib. Photo set labelled ''1988-05-25. Dinner for SvendRobinson prior to first AIDS Vigil, hosted by JohnYogis & Darrell Roy at their home.''
AlStewart says: "This is not the first, but the second one. The first was in 1987, and was an eight-hour drop-in type event at StJohnsUnitedChurch."
Other pictures in the set from that dinner identify also: MattHughes, PeterWood?, ElaineJacobsen? and DarrellMartin?.
Photo ex libris JohnYogis?, located in DanielMacKay's collection.
This page is part of the HistoryProject and NeedsContent.