in the Dinette, ca 1991
Jane Griffin Kansas was born June 5, 1954 in Wichita, Kansas but did most of her growing up in Ottawa. She is a high school drop out. She moved to Hubbards, Nova Scotia in May, 1986.
In Hubbards Kansas did odd jobs, worked for the school system as a teaching assistant and then opened Debbie's Dinette, a very gay friendly eatery.
She moved to Halifax in January, 1993 and immediately became the janitor at Rumours and co-host of "TheWordIsOut," the great CKDU queer newsmagazine radio show. She contributed a column to WayvesMagazine and became presdident of GALA, survived a bitter impeachment and went on to work on PrideCelebrations while the committee it was chaired by LynnMurphy. Kansas ended up co-chairing the committee with TomRomard?. Her greatest achievement was indeed switching the location of the after-parade reception from the cold dank windowless Rumours to Sackville Landing. The first year that happened was sunny. "Rise Up" by Parachute Club blared from speakers and parade celebrants arrived into Sackville Landing.
Later Kansas wrote for The Sunday Daily News, often on gay issues, and for TheCoast. In the summer of 2004 she went on a long solo bicycle trip down the east coast of the US.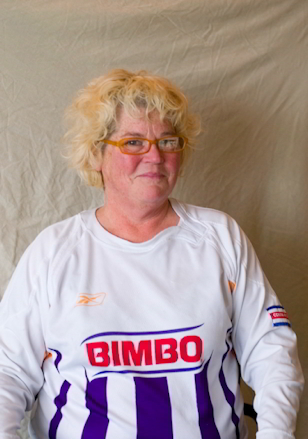 November 2011
May 1, 2010

Kansas began a long walk from Helena, Montana. She waked for four months and ended up in Portland, Maine. There's a big article about the trip, "Determined to go the extra mile" in the August 20, 2010 ChronicleHerald.

November, 2010
In 2012 Kansas again worked with the collective of WayvesMagazine.
Fan Mail
Jane Kansas is to Halifax as butter is to bread. When good writing comes to mind, locally she has no competition. She co-chaired the PrideCelebrations one year and presents "Reading Out Loud" during Pride every year.
---
I wish the Daily News would get their head out of the sand and get Jane back into the paper. She was certainly an interesting part of the paper's content.
This page is part of the HistoryProject.