The ElderBerries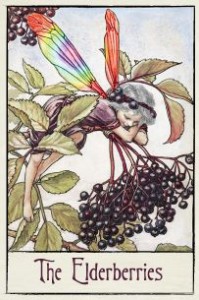 The Elderberries is the social and activism group for LGBT Elders in Atlantic Canada. We have four main activities:
Social

We usually meet • once a month, all year 'round • usually in Halifax, in the Northwood Penthouse Party Suite • usually on the afteroon of the second Sunday of the month, for fellowship including a pot luck meal. But there are lots of exceptions. Get on our mailing list (below) for the particulars. All events are potlucks, so get out your recipes!

Education

Our social events often include an educational topic relating to some element of LGBT elder life.

Public Speakers

We have a Speaker's Bureau which can provide informed and witty speakers who have been out and proud for decades, for media and other engagements. We appear at high school Gay Straight Alliance meetings around the province each year as a liaison between elders and high school students

Activism

We lobby various levels of government on a variety of LGBT & elders issues
The initiative behind this group comes from the Nova Scotia Rainbow Action Project (NSRAP)'s Elders Committee.
Questions? email us!
If you would like to be notified of events:
Newsletters
2010

2011

2012

2013

2014

2015

2016

2017

2018

2019

2020
The bylaws of the Society are here.
History
2009 - 2010

Need notes on who was the champion of the NSRAP LGBT Elders project, and why.

2009 - 2010

NSRAP gets a $10,000 grant from the Department of Seniors, to work on issues affecting LGBT Elders, especially those in long-term care.

2009 -2010

Need details on whatever came out of that project - the report?

April 18, 2010

NSRAP Gathering Of LGBT Elders at the CompanyHouse attended by 34 people. There's a photo album of the event here

August 15, 2010

Public meeting -- HistoryProjectTodoList: who called it? -- at Spencer House. Inaugural Board: LynnMurphy, HalWalsh?, HeatherBurke?, AnitaMartinez, DanielMacKay, NickHonig?, HugoDann (ex officio from NSRAP), Rick. Heather resigned shortly after, and we have no record of which Rick that was.

November 29, 2010

one of the first Newsletters indicates that the "Committee" consists of LynnMurphy, AnitaMartinez, HalWalsh?, DanielMacKay and NickHonig?

April, 2011

April, 2011

November, 2011

Publish the 2012 ElderBerries Cookbook

2012 ??

[Date uncertain] The Elderberries win the ISCANS Rainbow Community "Candle" Award. March, 2015: the physical award, a big piece of glass, accidentally was dropped and destroyed.

October, 2015

Annual General Meeting: the new Board is AllisonBrewer, HugoDann (ex officio from NSRAP), LanceLockwood?, DanielMacKay, AnitaMartinez, KenSaunders? & JackWaller?. Lance, Ken & Jack resign a couple of weeks later.

January 15, 2017

June, 2017

We get mugs printed! The back side says, We are old. We are tired. We can get away with things. So… don't piss us off!

June, 2018

Board is AllisonBrewer, RichardCrooks?, BarendKamperman, DanielMacKay, ScottMacNeil, AnitaMartinez, LynnMurphy, MikeSangster & LauraShepherd?

July 22, 2018

We host the first Elderberries Salon a transgenerational story telling event.

July, 2019

there was one in 2019 too.

July 18, 2020

Since there was to be no Pride Parade due to COVID-19 precautions, organized the 2020-07-18 Elderberries March